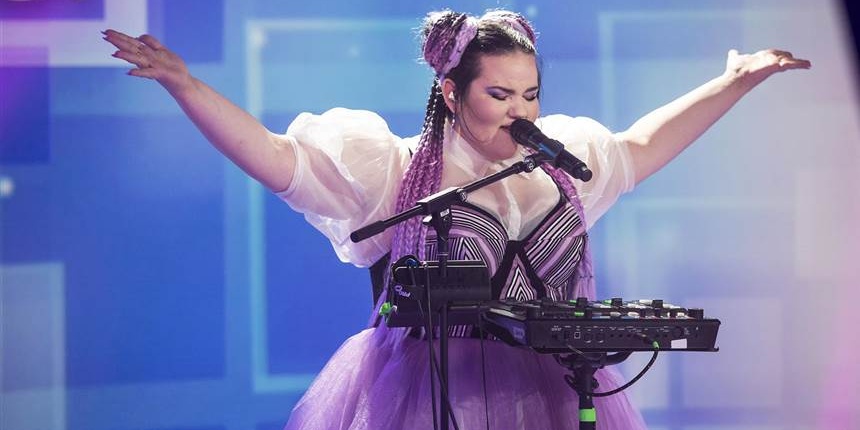 NETTA BARZILAI
Netta live remixes popular songs
Camila Cabello's "Havana", Rihanna's "Rude Boy" and Aqua's "Barbie Girl" were three of the songs remixed by Netta on the iHeartRadio special dedicated to her
Netta Barzilai, this year's Eurovision winner, has conquered Europe and is aiming at conquering America as well. Netta has been all over the United States of America in order to promote her Eurovision winning song Toy.
After making the live debut of the song in the Today Show, Netta has been on Billboard and more recently did a special for iHeartRadio that could easily go viral. The production of the show challenged Netta to live remix popular songs and the Israeli singer completely nailed the challenge.
Starting with Camila Cabello's "Havana", Netta admitted while singing: "I don't really know this song, I am sorry". Thankfully Rihanna's 2009 hit "Rude Boy" came up next: "At least I know!" And that did play a difference. Netta made her own version of Rihanna's hit and scored multiple cheers from the production team.
Ending with the cherry on top, Aqua's "Barbie Girl" was the final challenge and again Netta made it her own and proved that this song could still be a hit if released in her own unique way. Barbie Girl was also on the repetoire in one of the preliminary rounds of "HaKokhav HaBa L'Eurovizion" – the Israeli selection for Eurovision 2018, which she – of course – won.
Take a look at the full thing on the video below:
Israel has participated 41 times in Eurovision since debut in 1973. They have won the contest four times:
Israel has never ended last in the contest! Since the introduction of semi-finals in 2004, Israel qualified for the Grand Final 9 out of 15 times.