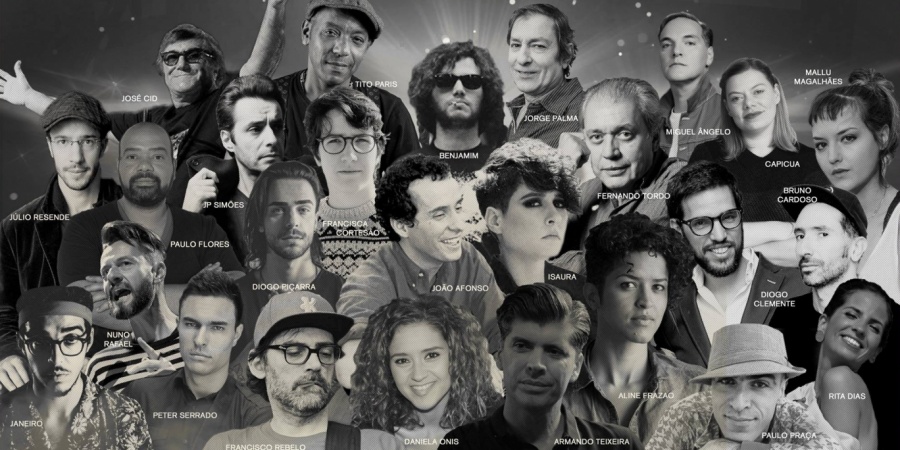 PORTUGAL
Portugal: 26 composers for Festival da Canção 2018 announced
Here are the 26 composers in charge of songs and artists for the Portuguese selection Festival da Canção 2018
26 songs will compete in the Portuguese selection for Eurovision 2018: Festival da Canção. The Portuguese broadcaster RTP has announced the 26 composers who will write the songs.
22 composers are invited by RTP
2 composers are selected in a competition open to all Portuguese
1 composer is selected via the radio program "Master Class" on Antena 1
1 composer selected by this year's winner Salvador Sobral
The 26 composers
Selected by RTP:
Aline Frazão
Armando Teixeira
Benjamim
Bruno Cardoso
Capicua
Diogo Clemente
Diogo Piçarra
Francisco Rebelo
Fernando Tordo
Isaura
João Afonso
Jorge Palma
José Cid
JP Simões
Júlio Resende
Mallu Magalhães
Miguel Ângelo
Minta
Nuno Rafael
Paulo Flores
Paulo Praça
Tito Paris
Selected in public competition:
Selected via "Master Class":
Selected by Salvador Sobral:
Each of the 26 composers will either sing their own song, or pick an artist for their song.
Festival da Canção 2018
There will be 26 songs in Festival da Canção 2018, competing for the honor of representing Portugal at Eurovision Song Contest 2018 on home soil. The songs will be divided into two semi-finals with 13 songs each:
Semi-final 1: 18 February 2018
Semi-final 2: 25 February 2018
Final: 4 March 2018
There will be 14 songs in the final – seven songs from each of the two semi-finals. The winner of Festival da Canção 2018 will be decided by 50/50 jury/televoting.
Portugal has participated 49 times since 1964. It was a very bad start, as they managed to get Zero Points in the debuting year. Before Eurovision 2017 they have never won the contest, and never made the top-5. In fact Portugal held the record for most appearances in the contest without a win! But that changed in 2017, where Salvador Sobral won with "Amar Pelos Dois".
Since the introduction of Semi-finals in 2004 Portugal only qualified for the Grand Final 4 out of 12 times.