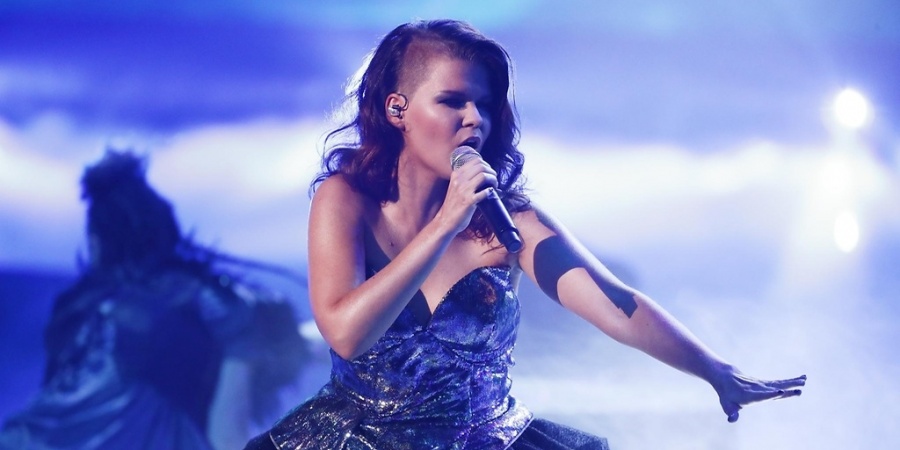 FINLAND
Saara Aalto to represent Finland at Eurovision 2018
Finland has selected their artist internally for Eurovision 2018: Saara Aalto. Saara's Eurovision song will be selected by the public and an international jury on 3 March 2018
"My childhood dream is coming true" - this was the first reaction from Saara Aalto when she was invited by Finnish broadcaster YLE to represent Finland at Eurovision Song Contest 2018 in Lisbon.
For the first time Finland has chosen it's artist internally – without a competition. Instead the public and international judges will select Saara's Eurovision song in the live show "UMK 2018" on 3 March 2018.
Saara Aalto
Saara Sofia Aalto, 30, is from Oulunsalo, Finland. She is a singer, songwriter, and voice actress, most known for being the runner-up of The X Factor UK in 2016, where she impressed the British audience.
Now we have one of the world's toughest singers and a terribly experienced performer. Saara Aalto wants Eurovision more than any person I knowAnssi Autio, producer of UMK
Saara has already attempted to represent Finland three times: In 2010, 2011 and 2016. In 2010 she submitted her self-written song "Meant to Be", but didn't make it to the live show. In 2011 she went through to the UMK live shows with the song "Blessed With Love", where she finished second. She also finished second in UMK 2016 with her song "No Fear".
Saara was revealed as a judge on X Factor Finland a few months ago.
And by the way: Aalto was the most googled person in Finland in 2016!
Song to be selected on 3 March 2018
Uuden Musiikin Kilpailu (UMK) 2018 will take place on 3 March live from Espoo Metro Arena, but in another form that we're used to. Saara will perform three songs, and the public and an international jury will decide which of the three songs Saara will perform at Eurovision Song Contest 2018 in Lisbon.
Saara's three songs will be released in 2018, and Saara promises that the songs will be different from each other, and will be accompanied by spectacular performances:
– There won't be any of that "let's just throw in something" vibe. Every detail will be thoroughly thought out and delivered to the maximum. This is going to be a superb experience for the whole of Finland! I have a strong Finnish and international team with me, together we're able to make great things happen, says Saara Aalto, and continues:
– I know that this trip to me will be awesome and great no matter what happens in the race. Of course, we start with the attitude that Eurovision can win – or come second! That's where I always succeed, there's no doubt about it.
Tickets for UMK 2018 will go on sale on 14 November 2017.
Lack of success in Eurovision
The last six years Finland's Eurovision entres have been selected through the televised contest Uuden Musiikin Kilpailu (UMK), and an open call was also held for interestested songwriters and artists. But the interest among songwriters and artists for representing Finland in Eurovision has faded. UMK producer Anssi Autio says:
– Now we have one of the world's toughest singers and a terribly experienced performer. Saara Aalto wants Eurovision more than any person I know.
– We believe strongly that the luminous Saara Aalto, who is building an international music career, is our secret weapon to success. We are putting all our best efforts into having three captivating songs and shows to choose from, with the best one to be staged in May in Lisbon, says UMK producer Anssi Autio.
Finland debuted in the Eurovision Song Contest in 1961 and has participated ever since, except for six years, mostly because of last years bad position. The country has won the competition once, in 2006 with the song "Hard Rock Hallelujah", performed by Lordi. Since then Finland's best result is 11th place in 2014.
Since the introductions of semi-finals in 2004, Finland has qualified for the Grand Final 7 out of 14 times.