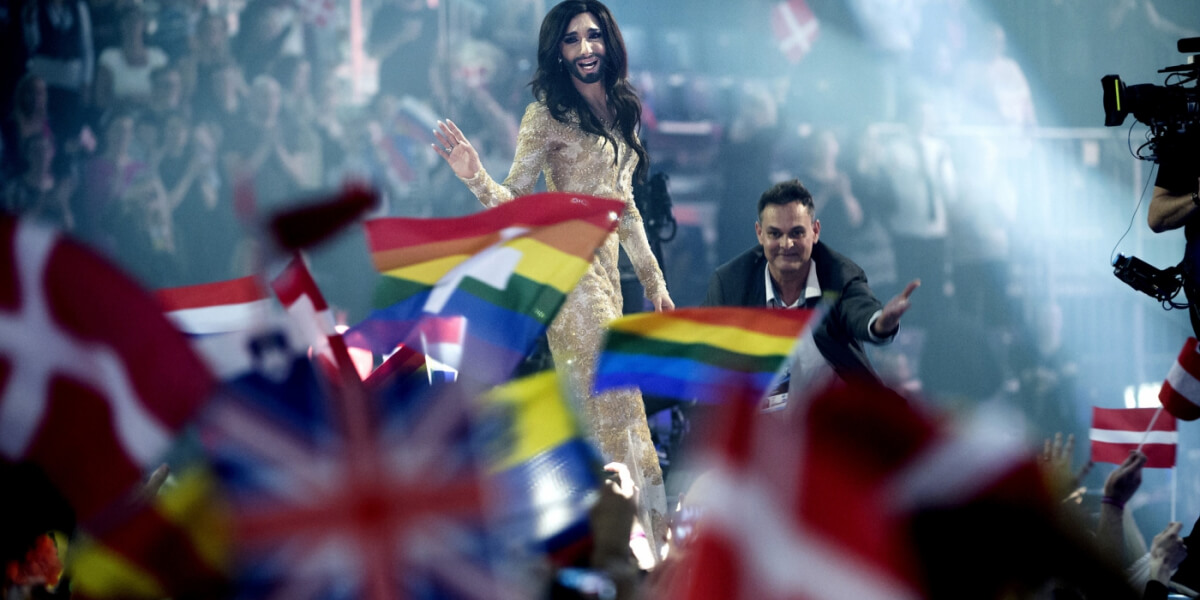 STOCKHOLM 2016
Stockholm 2016 should be a free zone for LGBTs
To show the world that Sweden welcomes all people, the city of Stockholm should offer LGBT people visiting Eurovision Song Contest 2016 a safe meeting place, says the vice chairman of the Swedish Federation for LGBT rights in Stockholm
The vice chairman of the Swedish Federation for Lesbian, Gay, Bisexual, Transgender and Queer Rights (RFSL) in Stockholm, Julle Bergenholtz, wants to create a free zone for LGBT people coming to Stockholm for Eurovision Song Contest next year.
Discrimination and hate in Europe
Eurovision Song Contest has changed a lot since Stockholm hosted Eurovision in 2000. The competition has grown both in size and in popularity, especially among LGBT people, but at the same time, LGBTs suffer from discrimination and hate in many European countries:
»We at RFSL Stockholm constantly hear stories in the media and from LGBT people who have fled to Sweden, about persecution, hatred, discrimination and injustice against LGBT people across Europe - solely because of their sexuality, gender identity or gender expression. In countries such as Serbia, Lithuania and Hungary, it can be dangerous to be open being LGBT, and in Russia there are laws banning "homosexual propaganda" to children and young people, which in reality is a ban on positively portraying LGBTs in the country«, says Julle Bergenholtz.
Don't hide your pride in Stockholm
»Even here in Sweden there is much work to do. A continued high rate of hate crimes, discrimination and invisibility is a part of why suicide rates among young LGBT people, and especially transgender people, is higher than the average of the population.«, says Julle Berhenholtz.
The Swedish Federation for Lesbian, Gay, Bisexual and Transgender Rights (RFSL) in Stockholm, urges the city of Stockholm to create a free zone for these people:
»We therefore urge the City of Stockholm to offer LGBT people in Stockholm during Eurovision a safe and open meeting place. The city could provide parties with a LGBT theme, contacts with LGBT-friendly organizations and companies, as well as performances and interviews with delegations from participating countries.«
Not only an image campaign for Stockholm
The goal is not only to enhance Europe's image of Stockholm as a city that welcomes people regardless of sexual orientation, but also to send a clear message to future host cities of Eurovision to include LGBTs as one of the most important target groups to make the experience as good as possible for all:
»Stockholm has a unique opportunity to set the standard for the upcoming Eurovision event and send a clear signal to the rest of Europe that LGBT lifes, rights and opportunities is a concern that all countries should prioritize. We hope that the city of Stockholm will take this chance and that we, in cooperation with each other can find ways to offer the security and transparency that all people deserve.«