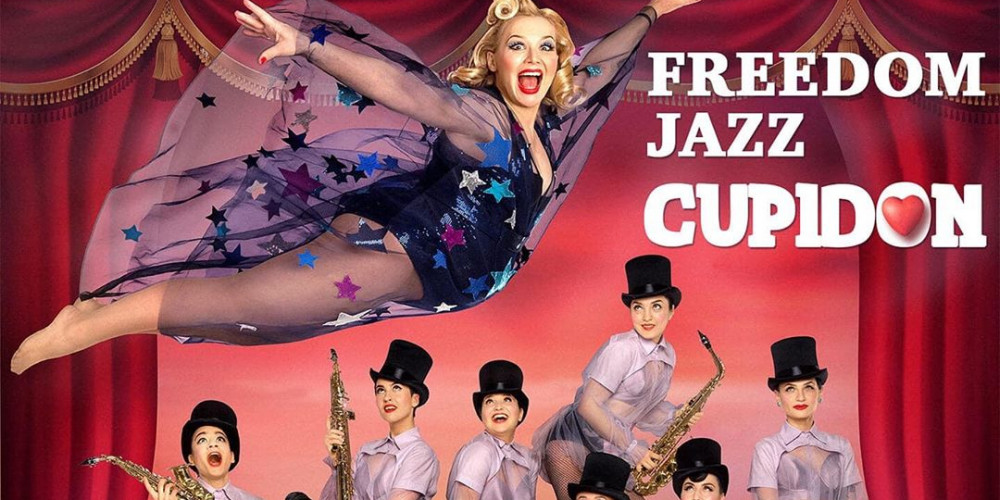 UKRAINE
Ukraine: Freedom Jazz reject offer to go to Eurovision 2019. UPDATE: Kazka also reject
Maruv won Vidbir 2019, Freedom Jazz finished 2nd, Kazka finished 3rd. None of them are going to Eurovision Song Contest 2019. What now, Ukraine?

UPDATE 27 FEBRUARY 2019, 10:52 CET:
The group Kazka also reject offer to go to Eurovision 2019
Maruv won Vidbir 2019 in Ukraine, but is not going to Eurovision 2019, after she rejected to sign a contract with the Ukrainian broadcaster UA:PBC for various reasons.
The Ukrainian broadcaster contacted the next on the list, the runner-ups of Vidbir 2019, the band Freedom Jazz, but they have also decided to refuse the offer to represent Ukraine at Eurovision Song Contest 2019, without providing any reasons for their decision:
Dear friends!

Thank you for your support, love, and for all the time you are with us! We are so happy that you have helped us to reach the 2th place at the national Selection for Eurovision 2019! Our main victory is you! For you we are experimenting, writing songs, doing fascinating productions and doing art. Maybe someday, we will once again try ourselves in the national selection…

But now that we got a call from UA:PBC and we want to inform you that we're rejecting the offer of going to Eurovision 2019.

But our "Cupidon" 💘 flies on 🥰

Now we are at the stage of signing a contract with European promoters and the negotiation of participating in festivals for the nearest time.

We look forward to seeing you at our concerts! 💋

Love to all! ❤️
Freedom Jazz finished 2nd at Vidbir 2019 with the song "Cupidon". They received 10 points, just 1 point less than the winner, Maruv.
UPDATE: Kazka also refuse offer
The number three from Vidbir 2019, the group Kazka, have also rejected the contract from UA:PBC to go to Eurovision. Kazka finished 3rd at Vidbir 2019 with the song "Apart":
We want and would be honored to represent Ukraine at the Eurovision. We put a lot of effort, energy, time into this desire. We have entered the National Selection for this. But we don't need a victory at any cost. Our mission is to unite people with our music and not sow discord.

Therefore, we have a clear answer to the UA:PBC proposal: we will not go to Eurovision in 2019. At the same time, we don't give up on our main goal – to bring Ukrainian culture to the world. We are ready to represent Ukraine the next year if we are chosen. In the meantime, we move on and wait for all of you on our concerts around the world.
What's next, Ukraine?
Will the Ukrainian broadcaster, UA:PBC, go one more step down the list and contact Brunettes Shoot Blondes, who finished 4th at Vidbir 2019 with the song "Houston"? Or will they decide to withdraw from Eurovision Song Contest 2019?
What do you think of Freedom Jazz' and Kazka's rejection?
Should the remaining Vidbir artists do the same?
What would you advise UA:PBC to do?
– Let us know in the comments: