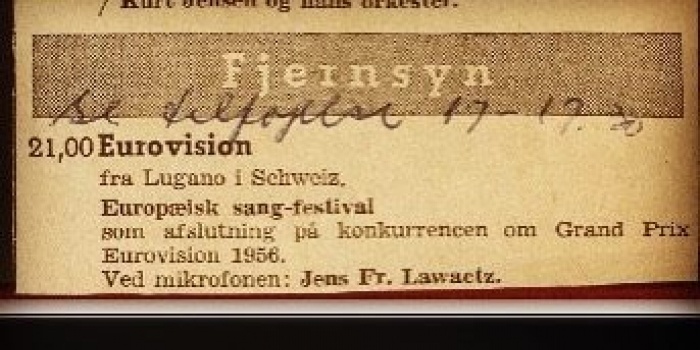 SWITZERLAND 1956
60 years ago today: Eurovision began
60 years ago today the first Eurovision Song Contest took place in Lugano, Switzerland. Seven countries participated and Switzerland's Lys Assia won with the song "Refrain"
On 24 May 1956 at 21:00 CET the very first Eurovision Song Contest took place live from Lugano, Switzerland. Only seven countries participated: Belgium, France, Germany, Italy, Luxembourg, Netherlands, Switzerland. Each country had two songs, in total 14 songs.
The first Eurovision Song Contest
In 1955 a meeting was held in Monaco, where the members of the European Broadcasting Union (EBU) discussed the idea to create a pan-European music competition, inspired by the Italian Sanremo Music Festival. They decided to hold the first Eurovision Song Contest in the Swiss resort of Lugano the following year.
The first edition of Eurovision Song Contest was very different from today's contest: Seven countries participated with two songs each. The voting was secret and never made public, so no scoreboard. Luxembourg asked Switzerland to vote on its behalf, and Switzerland won. The programme only lasted for 1 hour and 40 minutes (The Grand Final of Eurovision 2015 lasted 4 hours). Only one artist was allowed on stage, and songs couldn't be longer than 3 minutes and 30 seconds (3:00 minutes today).
The programme was mainly made for radio, but a few cameras were in the studio for the benefit of the few Europeans who possessed a television.
And the first winner of Eurovision Song Contest: Lys Assia from Switzerland with the song "Refrain"