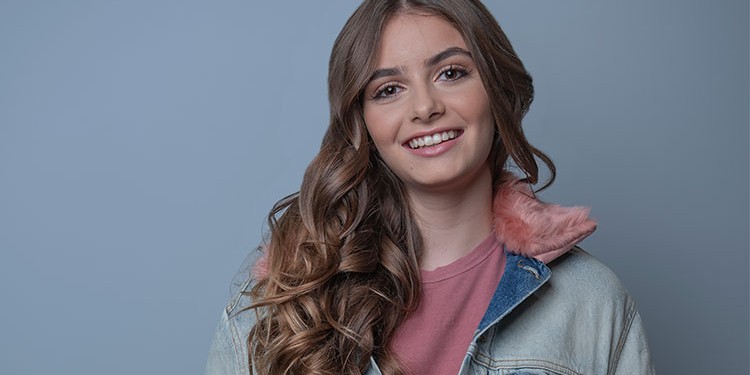 JUNIOR EUROVISION
Another social network song for Portugal: JESC 2018 song revealed
RTP has revealed Portugal's 2018 entry for the Junior Eurovision Song Contest 2018. Rita Laranjeira was internally selected and her song "Gosto De Tudo (Já Não Gosto de Nada)" follows last year's social media theme.
Winning the Eurovision Song Contest 2017 meant a lot for Portugal and for RTP who has shown an increasing interest in everything related to Eurovision. Following this victory, the country confirmed its participation in the Junior Eurovision Song Contest 2017 after a ten year break and is not slowing it down in 2018.
A month away from the main event, RTP has now revealed the 2018 JESC song that will represent Portugal in Belarus in November. "Gosto de Tudo (Já Não Gosto de Nada)" [in english "I Like It All (I Like Nothing)"] was composed by João Só - who has already attempted his luck at composing a song for the Eurovision Song Contest - and is sung by a 13 year old girl, Rita Laranjeira. It follows last year's "Youtuber" vibe by being a song about social media with several references to it ("boomerang", "emoji", "scroll", "zoom"...).
Nonetheless, it's safe to say that "Gosto de Tudo (Já Não Gosto de Nada)" is a more mature song (than last year's) that features a Pop Rock instrumental making it completely suiting for kids.
Portugal's has ranked twice at #14 in the Junior Eurovision Song Contest being their best placement at the show. Will they do better with "Gosto de Tudo (Já Não Gosto de Nada)"? Let us know!
About the author: Pedro Santos (Portugal)
Pedro comes from Lisbon, Portugal. He's 26 years old and graduated in journalism. He has attended Eurovision Song Contest twice - 2018 and 2019 - but his first Eurovision memory takes him back to 2007 when Sarbel delivered his catchy "Yassou Maria" performance. Pedro's favorite Eurovision song is Albania's 2015 "I'm Alive" by Elhaida Dani which is also his favorite Eurovision edition.