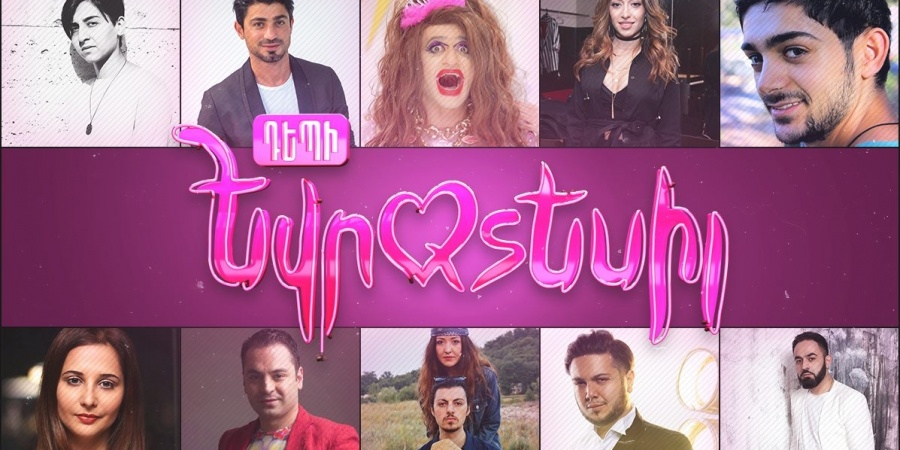 ARMENIA
Armenia: Here are the 20 competing in Depi Evratesil 2018
Armenia will select their participant for Eurovision 2018 through the show Depi Evratesil. 20 acts will compete for the Armenian ticket to Lisbon
The Armenian broadcaster ARMTV has announced the 20 contestants for Depi Evratesil 2018 out of more than 100 applications.
Depi Evratesil 2018 takes place from 19 February 2018.

Depi Evratesil 2018 – Contestants
Robert Koloyan
Sevak Khanaghyan
Suren Poghosyan
Mger Armenia
Tyom
Zhanna Davtyan
Hayk Kasparov
Gevorg Harutyunyan
Maria's Secret
Hasmik Shiroyan
Angel
Amaliya Margaryan
Tamar Kaprelian
Lusine Mardanyan
Arman Mesropyan
Mariam
Kamil
Nemra
Alternative
Gata bands
Depi Evratesil 2018
Depi Evratesil 2018 will consist of three rounds: Pre-selections, a semi-final and a final. The contestants will perform original songs, and the winner will be decided by an international jury along with public televoting (50/50).
19 February 2018: semi-final 1
22 February 2018: semi-final 2
25 February 2018: Final
10 artists will compete in each of the two semi-finals, where the best five from each will qualify to the Final, held on 25 February 2018. The running order of the semi-finals will be revealed on 12 February 2018.
Armenia has been in Eurovision since 2006, participating 11 times (all the years except 2012), with very good results: 7 out of the 11 times Armenia finished in top-10!
Best results are two fourth positions (2008 and 2014). They have qualified for the Semi-final every year except 2011.