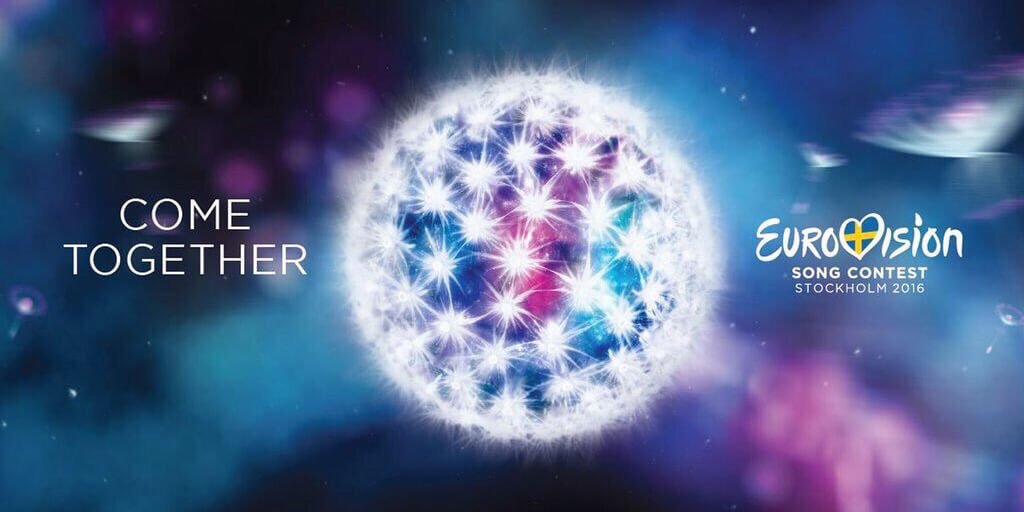 STOCKHOLM 2016
Come Together: Here is the logo for Eurovision 2016
"Come Together". This is the slogan for Eurovision Song Contest 2016 in Stockholm. The Swedish broadcaster SVT has just revealed the logo and slogan for this year's eurovision
The logo consists of a variety of sparkling seeds, which are combined into one unit.
– The symbol carries a lot and you can interpret it in different ways, but we liked the idea to start from a dandelion. Most people can relate to it. It has an enormous growth potential, it is widespread across Europe and it can move, says Lotta Loosme, Communications Manager for the Eurovision Song Contest in 2016.
Logo: A unifying force
The process in generate the idea reverts to the original idea of the Eurovision Song Contest, which was born in a post-war in the 1950s. Meanwhile the new technical possibilities, made it possible to send out a signal with sound and video that people in different countries could gather for.
The idea then was born to fill this signal with a unifying message, with singing and artistry, and affirming European diversity.
– We want to bring with us all the nice keynote that Eurovision is based on - it was important then and it is just as important now, says Lotta Loosme.
The logo is developed by the Agency INGO. Richard Holst, who is the art director at INGO and with the responsibility for the design of the symbol, elaborates: »The symbol is a dandelion with reverse function. It is made up of small seeds, "aviators", coming from all over Europe to gather in our magical flower and visualize the positive energy that occurs when the music's joy and power come together in Eurovision in 2016.«
Dandelions are seen before
Just two months ago, the Dandelion was used in the logo for Junior Eurovision Song Contest 2015 in Sofia Bulgaria.
Here the Bulgarian broadcaster BNT described the logo: »Through creativity we are all curious and inquisitive, which means that we start to discover the world around us. From our experiences we discover our inner selves, our passions and our aspirations (...) The logo is inspired by Bulgaria's beautiful nature. The logo shows how Bulgaria's young people are the seeds of the future; venturing out from the safety of tradition to explore and discover a new future for themselves and for us all«
Shortly after the logo was revealed, there were lots of comparisons between the Eurovision logo and a lamp from Ikea on Social medias.
Slogan: "Come Together"
This year's slogan refers to the theme, to gather, a theme that also accords well with the host city's values of a Stockholm for all. "Come Together" also conveys that people are more than welcome to experience the Eurovision 2016, either on site in the Globen Arena or on the sofa at home.
– "Come Together" relate to our symbol, but also links to the history of the Eurovision Song Contest carry with them and that is just as relevant today, says Lotta Loosme, Communications Manager for Eurovision 2016.