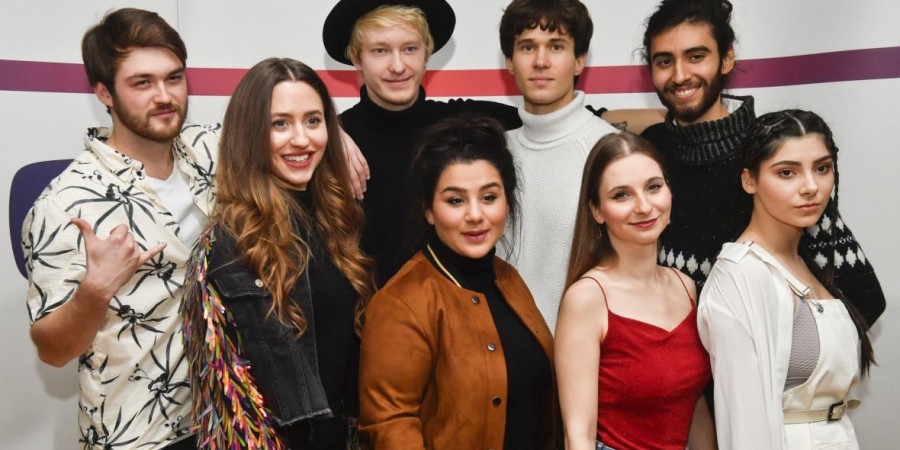 CZECHIA
Czech Republic 2019: Here are the eight artists and songs
The eight participants and their songs competing in the Czech national selection "Eurovision Song CZ 2019" have just been revealed. Listen to the songs and vote in our poll
The Czech Broadcaster ČT has revealed the eight contestants in this year's Czech selection for Eurovision Song Contest 2019, "Eurovision Song CZ". The presentation was done at a press conference held in Prague. ČT called for songs that could be submitted in September and October 2018. Over 300 songs were submitted to the broadcaster.
Eurovision Song CZ 2019 – Songs
Andrea Holá – "Give Me a Hint"
Barbora Mochowá – "True Colors"
Hana Barbara – "Poslední slova tobě "
Jakub Ondra – "Space Sushi"
Jára Vymer – "On My Knees"
Lake Malawi – "Friend of a Friend"
Pam Rabbit – "Easy To Believe"
Tomáš Boček – "Don't Know Why"
Eurovision Song CZ
The winner of Eurovision Song CZ is the one who recieves the highest amount of votes from both international jury and Czech audience, and will be representing the Czech Republic in Tel Aviv at the Eurovision Song Contest.
From 7 January 2019 fans can vote on their favourite song via the official Eurovision app. The app votes coming from Czech Republic will be combined with the results from an international jury. The international jury consists of previous Eurovision participants. International fans can also vote in the app, and their result will count as one of the international jury members.
Czech Republic has participated in Eurovision Song Contest 7 times. After three years of very bad results (2007, 2008, 2009), they decided to withdraw from the competition for five years, with only 10 points on their Eurovision-account. But their hope for Eurovision never died, so they returned to the contest again in 2015 and the following years.
In 2016 they qualified for the Grand Final for the first time. Best result was in 2018 when Mikolas Josef secured a 6th place with the song Lie To Me.