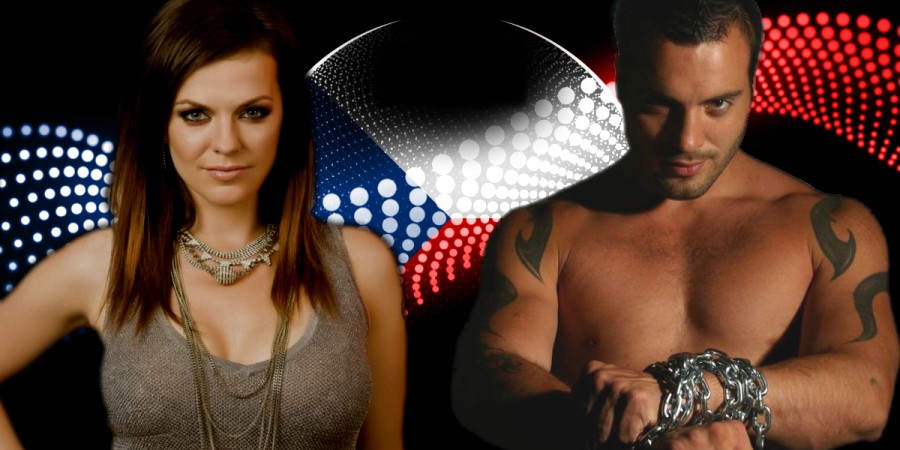 CZECHIA
Czech Republic: Marta Jandová & Václav Noid Bárta to Vienna
Czech Republic has selected the duo Marta Jandová & Václav Noid Bárta with the song "Hope Never Dies" for Eurovision Song Contest 2015 in Vienna. The song was decided in an intern selection by an expert jury
After 5 years of absence Czech Republic returns in Eurovision Song Contest. The Czech broadcaster has selected Marta Jandová & Václav Noid Bárta to represent their country in Vienna. They will sing the song "Hope Never Dies". The decision was made by an intern selection with a dozen songs, and the winner was picked by an expert jury. They will perform their entry in Semi-final 2 on 21 May.
The expert jury consisted of Honza Dědek (music journalist), Martin Červinka (talent scout), Jitka
It's an honor for me and I'm really happy about it. Together with Marta, we're going to try not to embarrass the Czech RepublicVáclav Noid Bárta
Benešová (Czech Radio) and musicians Michal Hrůza and Michael Kocáb. Producer Ondřej Soukup explains: "We have been going through Czech musicians basically one by one and finally figured that on an European contest like this one, nobody is going to judge based on popularity, but rather how charming and how good of a singer the contender is. There are not many people that are really worth betting your own shoes on. In this contest, each contender only has one chance that lasts three minutes."
Marta Jandová & Václav Noid Bárta
Marta (40) is a very big name in both Czech Republic and Germany. She is the front singer of the rockband "Die Happy". Václav is a professional singer, songwriter and actor. He is also the composer of their song "Hope Never Dies"
The song and video for "Hope Never Dies" haven't been recorded yet.
It is the fourth time Czech Republic participates in Eurovision Song Contest. After three years of very bad results (2007, 2008, 2009), they decided to withdraw from the competition for five years. Czech Republic only received 10 points in total in Eurovision Song Contest.