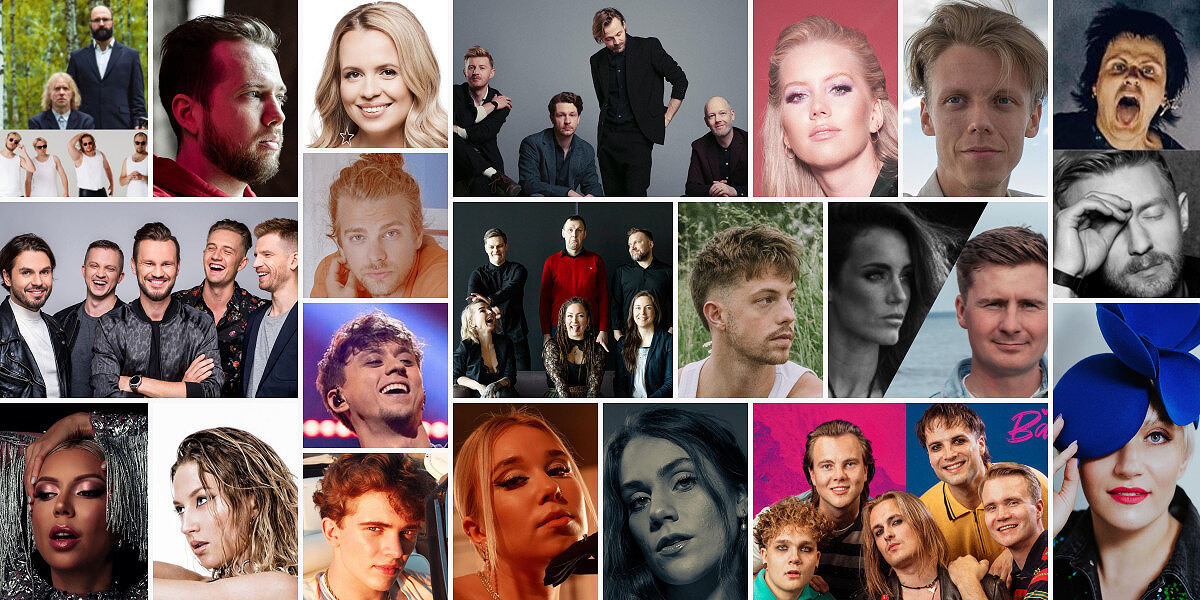 ESTONIA
Estonia: Artists for Eesti Laul 2024 revealed
20 artists will compete at the Estonian Eesti Laul 2024. 15 of them will go through to a semi-final before the Final in February
Estonian broadcaster ERR has revealed the semi-finalists for Eesti Laul 2024. Eesti Laul 2024 will select the Estonian artist and song for the Eurovision Song Contest 2024 in Malmö.
20 acts have been selected by Estonian national broadcaster ERR to compete. 15 of these acts will compete in the Semi-final of Eesti Laul, while five are pre-qualified for the Final.
Eesti Laul 2024 – Semi-final
Eesti Laul 2024 – Final
Eesti Laul 2024
Eesti Laul 2024 will consist of two shows:
20 January 2024: Semi-final (Tartu)
17 February 2024: Final (Tallinn)
Both shows will be hosted by Tõnis Niinemets and Grete Kuld. 15 songs will be performed in the Semi-final, and the top-5 will qualify for the Final. In the Final, the five qualifiers from the Semi-final will be joined by five pre-qualified acts. The decision will be made by both jury and televoting.
All of the songs will be released on 8 December 2023.
Estonia in the Eurovision Song Contest
Estonia has participated in the Eurovision Song Contest 28 times, first in 1994, competing every year except 1995.
Estonia has managed to qualify for the Grand Final 9 out of 19 times.
Estonia has won just once, in the year 2001, with the song "Everybody," performed by Tanel Padar and Dave Benton and 2XL.