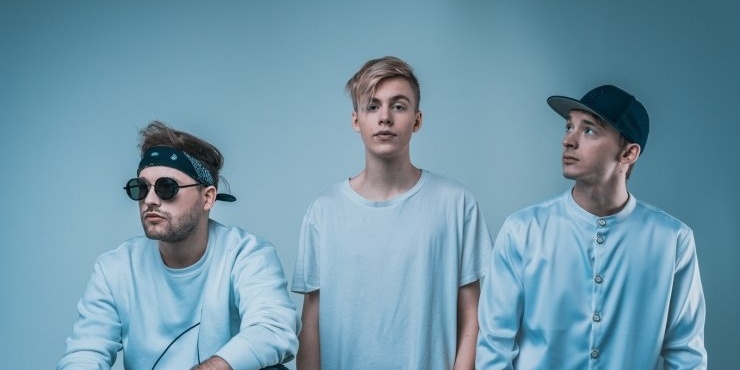 ESTONIA
Estonia: Eesti Laul 2018 - Semi-final 2
Tonight the second semi-final of Eesti Laul 2018 was held and the last finalists chosen. See their performances here!
Tonight was the second semi-final of Eesti Laul 2018 and the last finalists were chosen. The voting was in two rounds: in the first round the combination score of the judges and the public determined four finalists and in the second round the scores went to zero and the public voted and chose the fifth finalist.
The semi-final hosts were Kristel Aaslaid and Martin Veisman. The final show will be hosted by Ott Sepp and Meelis Kubo in Saku Suurhall.
Eesti Laul - Semi-Final 2 results
Karl-Kristjan & Karl Killing (ft. WATEVA) - "Young"
Nika - "Knock Knock"
Frankie Animal - "(Can't Keep Calling) Misty"
Evestus - "Welcome To My World"
Eliis Pärna & Gerli Padar - "Sky"
Marju Länik - "Täna otsuseid ei tee"
Rolf Roosalu - "Show A Little Love"
Indrek Ventmann - "Tempel"
Metsakutsu - "Koplifornia"
Girls In Pearls - "Spellbound"
Finalists from Semi-final 1
Eesti Laul 2018
Eesti Laul 2018 is the tenth edition of the Estonian national selection Eesti Laul, which will select Estonia's entry for Eurovision Song Contest 2018

Semi-final 1: 10 February 2018
Semi-final 2: 17 February 2018
Final: 3 March 2018
Ten songs will competed in each semi-final where five from each qualified to the final. The four qualifiers from each semi-final were determined by 50/50 combination of jury/televoting and the fifth from each determined only by public voting.

Estonia has participated in Eurovision Song Contest 23 times by now, first in 1994. Estonia has participated every year, except 1995. Estonia has managed to qualify to the grand final only 5 out of 14 times.
Estonia has won just once, in year 2001 with the song "Everybody" performed by Tanel Padar and Dave Benton and 2XL.