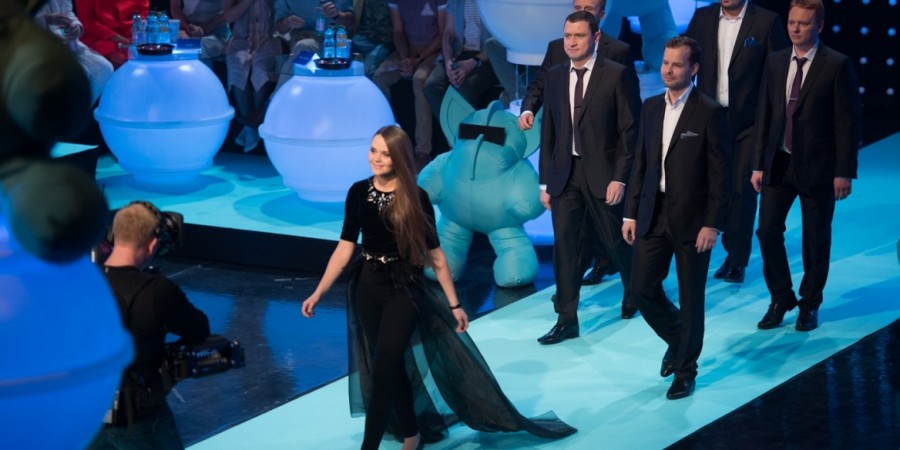 ESTONIA
Estonia: Eesti Laul Semi-final 1 results
Listen to the first five finalists in Estonia!
The first semifinal of Eesti Laul has come to an end. Ten acts competed for five spots in the final, which is being held on Saturday 5 March 2016. The second semifinal will be held on 20 February, where another ten songs will fight for a spot in the final.
Who managed to secure their spot in the final night so far?
Semi-final 1
(in running order)
The Jingles – "Love A Little Bit"
Würffel – "I'm Facing North"
Mick Pedaja – "Sejs"
Indrek Ventmann – "Hispaania Tüdruk"
Cartoon feat. Kristel Aaslaid – "Immortality"
Kéa – "Lonely Boy"
Kati Laev ja Noorkuu – "Kaugel Sinust"
Zebra Island – "How Many Times"
Laura – "Supersonic"
Windy Beach – "Salty Wounds"
Semi-final 2
Go Away Bird – "Sally"
Jüri Pootsmann – "Play"
Meisterjaan – "Parmupillihullus"
I Wear* Experiment – "Patience"
Púr Múdd – "Meet Halfway"
Grete Paia – "Stories Untold"
Põhja-Tallinn ja Jaagup Kreem – "Eiolemulolla"
Anett Kulbin – "Strong"
Gertu Pabbo – "Miljon korda"
La La Ladies – "Unikaalne"
Watch the finalists here:
Estonia has participated in Eurovision Song Contest 21 times. Their debut was in 1994.
Since the introduction of Semi-finals in 2004, Estonia only managed to qualify for the Grand Final 5 out of
12 times.
Estonia have managed to win the contest once, in 2001, with the song "Everybody" sung by Tanel Padar, Dave Benton & 2XL. Last year, Estonia were represented by the duo Elina Born & Stig Rästa with "Goodbye to Yesterday".