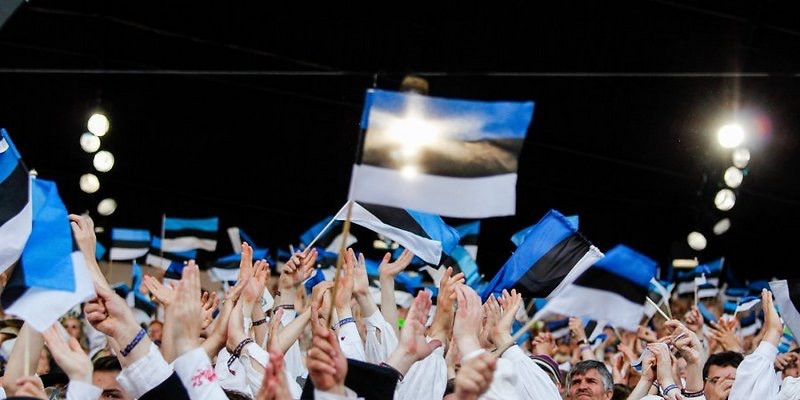 ESTONIA
Estonia: Here are the 20 Eesti Laul 2018 contestants
One of these will represent Estonia at Eurovision Song Contest 2018 in Lisbon. Two former Eurovision participants among the 20 at Eesti Laul 2018
Update 19 December 2017:
Semi-final allocation announced
The 20 songs and artists for Eesti Laul 2018 have been revealed by the Estonian broadcaster ERR.
A jury has selected the 20 songs among record breaking 258 submissions. Among the 20 artists are two former Eurovision participants for Estonia: Stig Rästa and Gerli Padar. Stig represented Estonia together with Elina Born at Eurovision 2015 with the song "Goodbye To Yesterday", finished 7th. Gerli Padar sang the Estonian Eurovision song in 2007 "Partners in Crime", finished 22nd in the semi-final, and didn't make it to the final.
The winner of Eesti Laul 2018 will represent Estonia at Eurovision Song Contest 2018 in Lisbon.
Eesti Laul 2018 acts
Semi-final 1
10 February 2018
Aden Ray – "Everybody's Dressed"
Desiree – "On My Mind"
Elina Netsajeva – "La Forza"
Etnopatsy – "Kulm"
Iiris & Agoh – "Drop That Boogie"
Miljardid – "Pseudoprobleem"
Sibyl Vane – "Thousands Words"
Stig Rästa – "Home"
Tiiu x Okym x Semy – "Näita oma energiat"
Vajé – "Laura (Walk With Me)"
Semi-final 2
17 February 2018
Ellis Parna & Gerli Padar – "Sky"
Evestus – "Welcome to my World"
Frankie Animal – "(Can't Keep Calling) Misty"
Girls in Pearls – "Spellbound"
Indrek Ventmann – "Tempel"
Karl Kristjan & Karl Killing feat. Wateva – "Young"
Marju Lanik – "Täna otsuseid ei tee"
Metsakutsu – "Koplifornia"
Nika – "Knock Knock"
Rolf Roosalu – "Show A Little Love"
Eesti Laul 2018
Eesti Laul 2018 will be the tenth edition of the Estonian national selection Eesti Laul, which will select Estonia's entry for Eurovision Song Contest 2018.
Semi-final 1: 10 February 2018
Semi-final 2: 17 February 2018
Final: 3 March 2018
Ten songs will compete in each semi-final where five from each will qualify to the final.
The five qualifiers from each semi-final will be determined by 50/50 combination of jury/televoting.

Estonia has participated in Eurovision Song Contest 23 times by now, first in 1994. Estonia has participated every year, except 1995. Estonia has managed to qualify to the grand final only 5 out of 14 times.
Estonia has won just once, in year 2001 with the song "Everybody" performed by Tanel Padar and Dave Benton and 2XL.