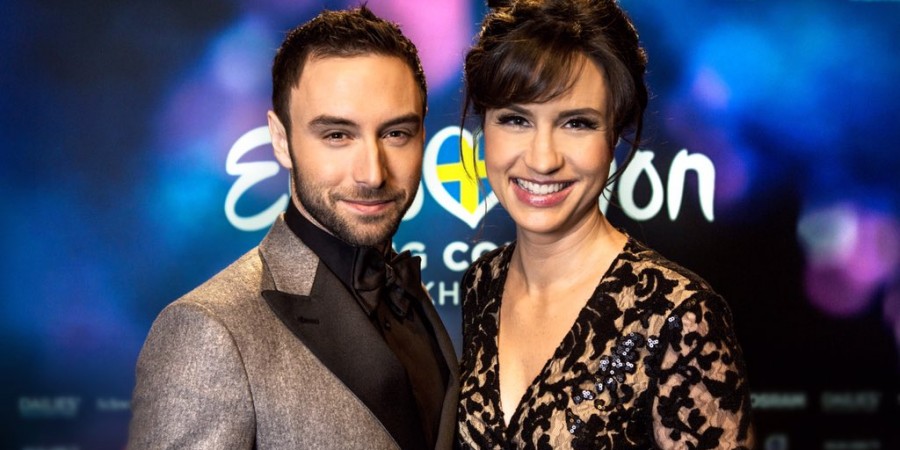 STOCKHOLM 2016
Eurovision 2016 will give focus to the refugee crisis
"It is more necessary than ever before that we unite and join together" The Swedish broadcaster SVT plans to make a statement about the refugee crisis in Eurovision 2016
From the rules of Eurovision Song Contest:
No lyrics, speeches, gestures of a political or similar nature shall be permitted during the Eurovision Song Contest
In an interview with the British newspaper The Independent hosts Måns Zelmerlöw and Petra Mede reveals that Eurovision Song Contest 2016 will put focus on the refugee crisis, with the theme "Come Together": »It is more necessary than ever before that we unite and join together, and that is literally what we do in Eurovision, where most of the countries in Europe meet together« says Måns Zelmerlöw. »We obviously want to touch upon it: anything else would be to bury your head in the sand.«
Sweden has shut the borders, and are planning to deport 80,000 asylum seekers, and Måns doesn't support this political decision: »We have shut the borders now, so I don't know if there's that much to be proud about«.
Thought provoking
The viewers will be confronted with a "thought-provoking dance performance that would draw attention to the crisis".
Petra Mede says: »Everyone knows that it is a very tough situation in Europe right now. We already know now that there's going to be a dance number where this will be expressed with dancers. We want to give a picture of what's going on, but there will also be a feeling of hope.«
Eurovision's content producer Sven Stojanovic said of the dance routine: »We want to make people think, and be left with something to reflect upon after seeing the performance (...) We are paying attention to the situation and that's something we are proud of.«
Eurovision and Politics
Since the beginning of Eurovision in 1956 the contest has been a scene for political statements: Latest in Copenhagen 2014 and Vienna 2015 where the audience was boo'ing at Russia's aggressions against Ukraine and LGBT's, and of course all the political voting patterns: "The Viking Empire" of Scandinavian countries; "The Balkan Bloc," which includes Romania, Serbia, and Albania; and "The Pyrenean Axis," which includes Andorra and Spain.
For decades Greece and Cyprus have regularly exchanged the top vote whilst awarding few points, if any, to Turkey.
SVT has earlier promised not to censor any boo's from the audience.