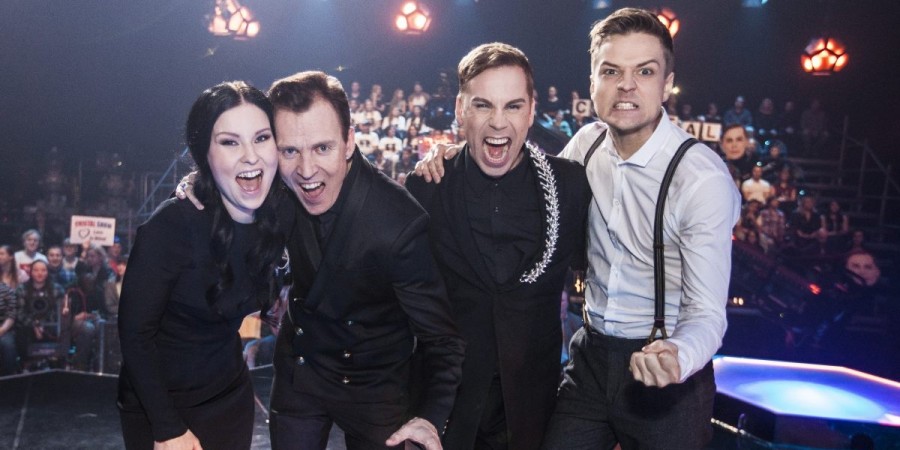 FINLAND
Finland UMK 2016: Result of the second Semi-final
Uuden Musiikin Kilpailu (UMK) have just aired its second semi-final, with three winners who are qualified for the UMK Final: Cristal Snow, Annica & Kimmo and Mikael Saari
Tonight the Finnish selection Uuden Musiikin Kilpailu (UMK) 2016 continued with the second Semi-final tonight. The second of four shows took place in Helsinki, and we now know the three more finalists: Cristal Snow, Annica & Kimmo and Mikael Saari. All chosen solely by the public televoters.
UMK Semi-final 2
13 February 2016
Cristal Snow: "Love Is Blind"
Annica & Kimmo: "Good Enough"
Mikael Saari: "On It Goes"
Attention 2: "Ready For The Show"
Rafaela Truda: "Rise Up"
Ylona: "Blazing Fire"
Uuden Musiikin Kilpailu 2016
This years Uuden Musiikin Kilpailu will have three semi-finals and one grand final. The best three songs from each of the semi-finals will qualify for the final.
6 February: Semi-final 1
13 February: Semi-final 2
20 February: Semi-final 3
27 February: Final
An expert jury has selected the eighteen entries for UMK, but in the shows there will be no jury. The public televoters decides solely, who will qualify to the final, and who wins UMK 2016 and the ticket to Eurovision Song Contest 2016 in Stockholm.
All the shows will be hosted by Krista Siegfrids (Finland 2013) and Roope Salminen.
Finland debuted in the Eurovision Song Contest in 1961 and has participated ever since, except for six years, mostly because of last years bad position. The country has won the competition once, in 2006 with the song "Hard Rock Hallelujah", performed by Lordi. Since then Finland's best result is 11th place in 2014. Since the introductions of semi-finals in 2004, Finland has qualified for the Grand Final 7 out of 12 times.