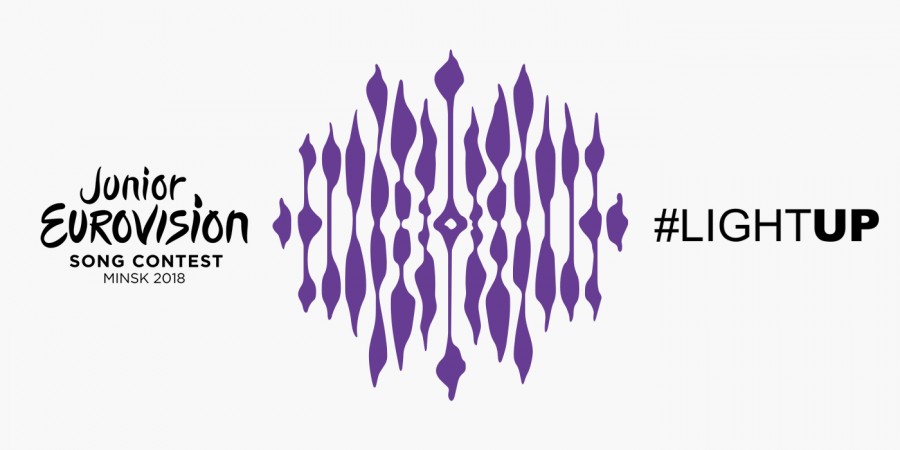 JUNIOR EUROVISION
All about Junior Eurovision 2018
Junior Eurovision Song Contest 2018 takes place on 25 November 2018, 16:00 CET. Find all the information about JESC 2018: Lineup, voting, songs and videos
#LightUp! Now it's time for the kids to light up: Junior Eurovision Song Contest 2018 takes place on Sunday 25 November 2018, 16:00 CET, live from Minsk Arena in Belarus.
A record number of 20 countries will take part in this year's Junior Eurovision, the 17th edition of the contest, which holds the theme "Light Up".
For the second time all viewers around the world can vote on their favourite songs. The online voting starts two days before the show, and yes: You can even vote for your own country!
Part of the result will be based on short snippets from the rehearsals.
Among the list of countries is the debut of the Asian nation Kazakhstan, as well as Wales as an independent nation in this year's junior contest.
Songs & Videos
Watch the video of each song from Junior Eurovision Song Contest 2018.
Azerbaijan
I Wanna Be Like You
Fidan Huseynova
Georgia
Your Voice
Tamar Edilashvili
Israel
Children Like These
Noam Dadon
Italy
What Is Love
Melissa & Marco
Kazakhstan
Ózińe sen
Daneliya Tuleshova
Poland
Anyone I Want To Be
Roksana Węgiel
Portugal
Gosto de Tudo (Já Não Gosto de Nada)
Rita Laranjeira
Russia
Unbreakable
Anna Filipchuk
Ukraine
Say Love
Darina Krasnovetska
Voting: National juries & online
The results and winner of Junior Eurovision Song Contest 2018 will be decided by national juries and, for the second time, viewers from around the world through online voting.
Each participating country has a national jury consisting of music industry professionals and kids. The jurors will watch the Jury Rehearsal (on Saturday 24 November) and cast their votes right after. The national juries determine 50% of the result.
The online voting takes place in two phases:
Online voting before the show (snippets of rehearsal)

Vote online: Friday 23 Nov. 18:00 CET Sunday 25 Nov. 16:00 CET
You have to watch a recap of all the songs (rehearsals), before you can cast your vote
After this, you can watch longer clips from each participant's rehearsal

Online voting during the show

Vote online after the last performance at the live show, and the next 15 minutes
You can vote for 3, 4 or 5 countries, including your own country's song
The votes will be turned into points. The amount of points will be determined by the percentage of votes received.
The votes based on snippets of a rehearsal (phase 1) will be added to the votes from the performance in the live show (phase 2), meaning that the result of Junior Eurovision 2018 will partly be based on a short snippet.
How to watch
Sunday 25 November 2018, 16:00 CET
Online:
Live:
Albania (RTSH)
Armenia (AMPTV)
Australia (ABC / SBS)
Azerbaijan (ICTIMAI)
Belarus (BTRC)
France (France TV)
FYR Macedonia (MKRTV)
Georgia (GPB)
Israel (KAN)
Italy (RAI)
Kazakhstan (Khabar Agency)
Malta (PBS)
Poland (TVP)
Portugal (RTP)
Russia (RTR)
Serbia (RTS)
The Netherlands (AVROTROS)
Ukraine (UA:PBC)
Wales (S4C)
Delayed broadcast:
History of Junior Eurovision
Back in 2000 the Danish broadcaster Denmark's Radio (DR) held a song contest for children, and in 2002 the "MGP Nordic" was held together with Sweden and Norway. EBU picked up the idea for a song contest featuring children, and the first Junior Eurovision Song Contest was held in 2003 in Copenhagen, with 16 participating countries.
Back then the Junior Eurovision was based on entertainment for kids around Europe. On their level. It has later transformed itself to a copy of the "adult's Eurovision", lacking the soul and unique atmosphere it once had.
Junior Eurovision is only open for children aged 9 to 14.
Winners of Junior Eurovision
2003: Croatia (Dino Jelušić: "Ti si moja prva ljubav")
2004: Spain (María Isabel: "Antes muerta que sencilla")
2005: Belarus (Ksenia Sitnik: "My vmeste" / "Мы вместе")
2006: Russia (Tolmachevy Sisters: "Vesenniy Jazz" / "Весенний джаз")
2007: Belarus (Alexey Zhigalkovich: "S druz'yami" / "С друзьями")
2008: Georgia (Bzikebi: "Bzz..")
2009: Netherlands (Ralf Mackenbach: "Click Clack")
2010: Armenia (Vladimir Arzumanyan: "Mama" / "Մամա")
2011: Georgia (CANDY: "Candy Music")
2012: Ukraine (Anastasiya Petryk: "Nebo" / "Небо")
2013: Malta (Gaia Cauchi: "The Start")
2014: Italy (Vincenzo Cantiello: "Tu primo grande amore")
2015: Malta (Destiny Chukunyere: "Not My Soul")
2016: Georgia (Mariam Mamadashvili: "Mzeo")
2017: Russia (Polina Bogusevich: "Wings")