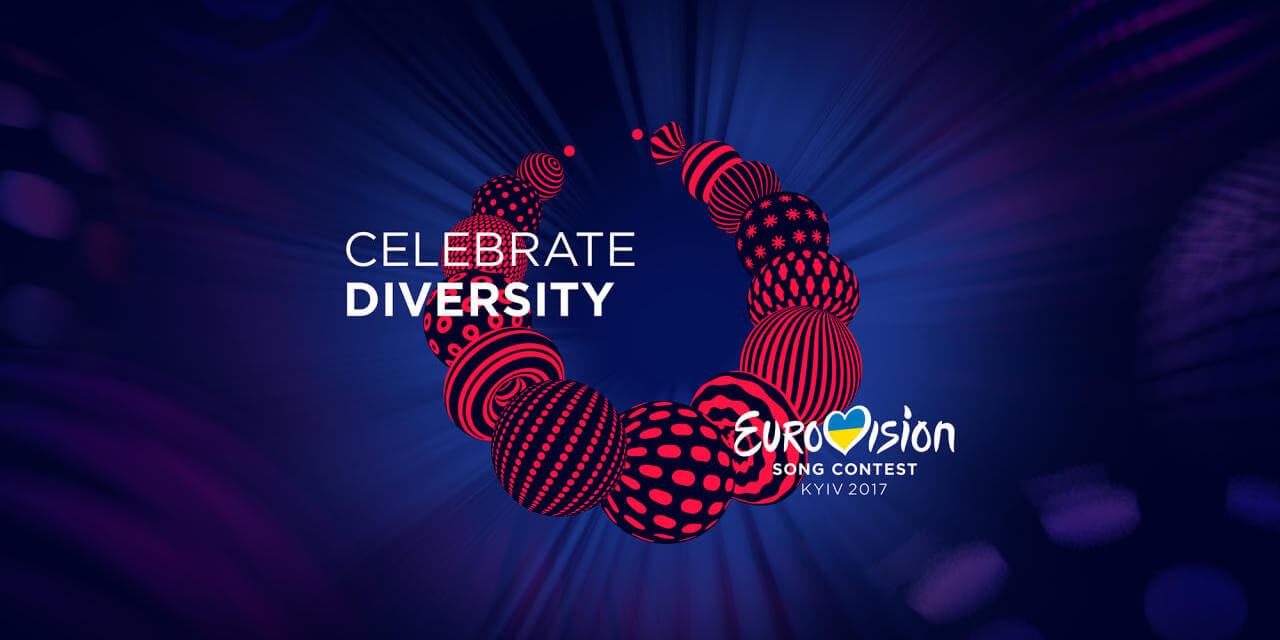 KYIV 2017
Kyiv 2017: Celebrate Diversity
The artwork and slogan for Eurovision Song Contest 2017 have been revealed: "Celebrate Diversity"
The artwork and slogan for this year's Eurovision Song Contest have been revealed by The National Public TV and Radio Company of Ukraine (UA:PBC) and the European Broadcasting Union (EBU).
Celebrate Diversity
The central message in this year's Eurovision will be Celebrate Diversity. The logo is based on a traditional Ukrainian bead necklace known as Namysto. Namysto is a protective amulet and a symbol of beauty and health. The Namysto is made up of different beads, celebrating both diversity and individuality.
Incorporating this beautiful and meaningful logo based on a traditional amulet gives not only a sense of history and heritage but also a modern look and feel. As the production grows from these themes, we are very much looking forward to seeing what is sure to be a fantastic event in MayJon Ola Sand, Executive Supervisor of Eurovision Song Contest
The design is made by two if Ukraine's creative agencies, Republique and Banda, who has united to produce this year's slogan and design.
Eurovision Song Contest 2017 takes place in Kyiv, Ukraine, with 43 participating countries.
The arena for Eurovision 2017 is Kyiv International Exhibition Centre.