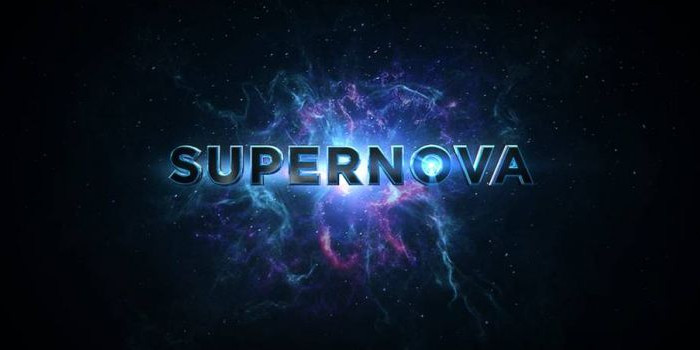 LATVIA
Latvia: Listen to the songs competing in Supernova 2020
The Latvian broadcaster LTV has just released the 26 initial songs competing for a spot in Supernova 2020. A single live show is scheduled for 8 February – with only 8 songs. Listen to the songs and vote in our poll
26 songs are in the run for competing in the 2020 edition of Supernova in Latvia. The artists and songs have just been released by the Latvian broadcaster, LTV.
A record number of 126 songs were initially submitted but only 26 made the final cut. The next step is scheduled for 16 January where a professional jury will select the 8 best that will compete in Supernova's Final.
Supernova 2020 – Artists & Songs
Alekss Silvers – "Again"
Alise Haijama – "Me Me Song"
Aivo Oskis – "Dive Deep"
Annemarija Moiseja – "Undo"
ANNNA – "Polyester"
Antra Stafecka & Atis Ieviņš – "Coming Over"
Audiokvartāls – "Connection"
Bad Habits – "Sail With You"
DRIKSNA – "Stay"
Edgars Kreilis – "Tridymite"
Elizabete Gaile – "For You"
Katrīna Bindere – "I Will Break Your Heart"
Katrīna Dimanta – "Heart Beats"
Laika Upe – "All My Roads"
Līva – "Not That Important To You"
Madara – "Māras zeme"
Maia – "Make It Real"
Miks Dukurs – "I'm Falling For You"
Markus Riva – "Impossible"
Rūta Ķergalve – "Izgaismots"
Samanta Tīna – "Still Breathing"
Sabīne Blūma-Blūmane – "Beauty Will Save The World"
Seleste – "Like Me"
Shanti – "Voices In My Mind"
Signe un Jānis – "Inner Light"
Toms Kalderauskis – "Be My Truth"
Supernova 2020
Supernova 2020 will consist of only one live show scheduled for 8 February, contrary to previous years.
From the 26 songs, a jury will be in charge of selecting the 8 best that will get the chance to perform their song live on the Supernova stage.

Ilze Jansone, producer of Supernova 2020 clarifies:
– Television viewers will only be actively involved in the evaluation of the songs by voting in the live broadcast of the final. 8 final songs will be chosen by the jury, also considering how the songs will be judged by the audience on the YouTube platform.

The 8 final songs will be announced on 16 January.
Latvia debuted in Eurovision Song Contest in 2000, and since then, the country has participated every year (20 times) in the contest. The best result was in 2002, where Latvia won Eurovision Song Contest with the song "I Wanna" by Marie N.
The last ten years Latvia finished last in their semi-finals four times, and only managed to qualify for the Grand Final two times.