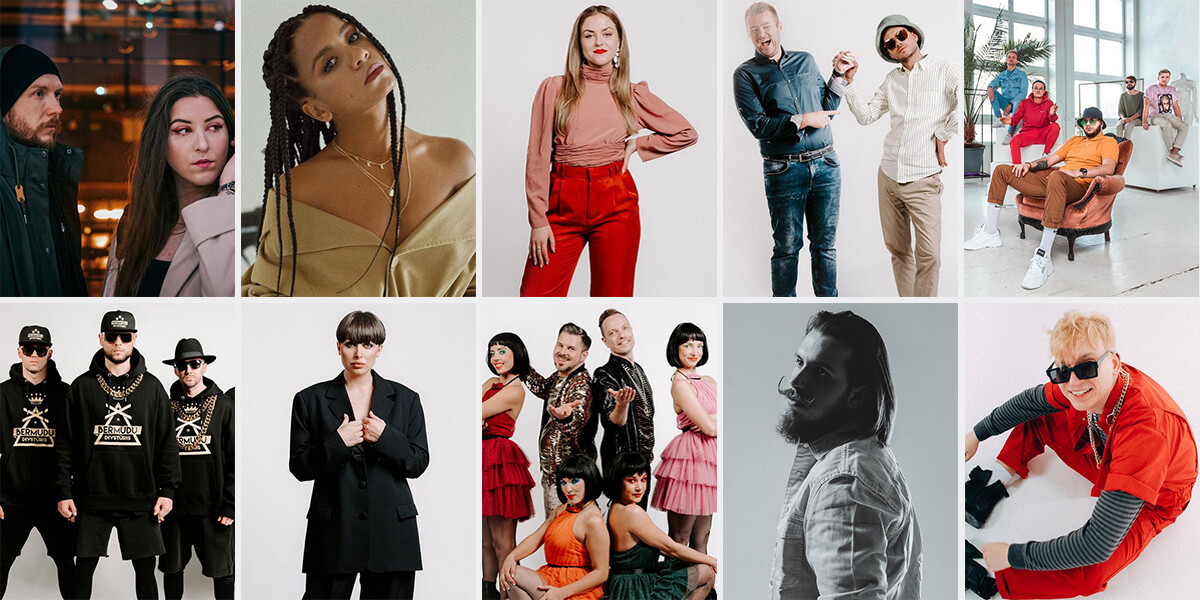 LATVIA
Latvia: Here are the finalists of Supernova 2022
Ten songs have been selected to go to Latvia's Supernova final. The winner will be decided next week and represent the country at Eurovision 2022
Latvia's journey for the Eurovision Song Contest 2022 has just begun with the selection of the final lineup for Supernova 2022.
17 songs were performed and 10 made it through and will be performed next week during the show's final. The show was hosted by Ketija Šēnberga and Lauris Reiniks.
Aminata didn't get to perform her song live on stage as she tested positive for COVID-19. Instead, the singer performed "I'm Letting You Go" remotely.
Supernova 2022 – Semi-final
Wildcard Miks Dukurs got a wildcard for the Final after an assessment found he was impacted by technical issues in the Semi-final
The decision was made by the televote and by the jury vote, each worth 50%.
Supernova 2022
Supernova 2022 is Latvia's national selection to choose their representative for Eurovision 2022. Two shows are scheduled to be held:
Semi-Final: 5 February 2022
Final: 12 February 2022
Both shows were hosted by Ketija Šēnberga and Lauris Reiniks.
Latvia in Eurovision Song Contest
Latvia debuted in Eurovision Song Contest in 2000, and since then, the country has participated every year (21 times) in the contest. The best result was in 2002, where Latvia won Eurovision Song Contest with the song "I Wanna" by Marie N.
The last 12 contests, Latvia finished last in their semi-finals six times, and only managed to qualify for the Grand Final two times.