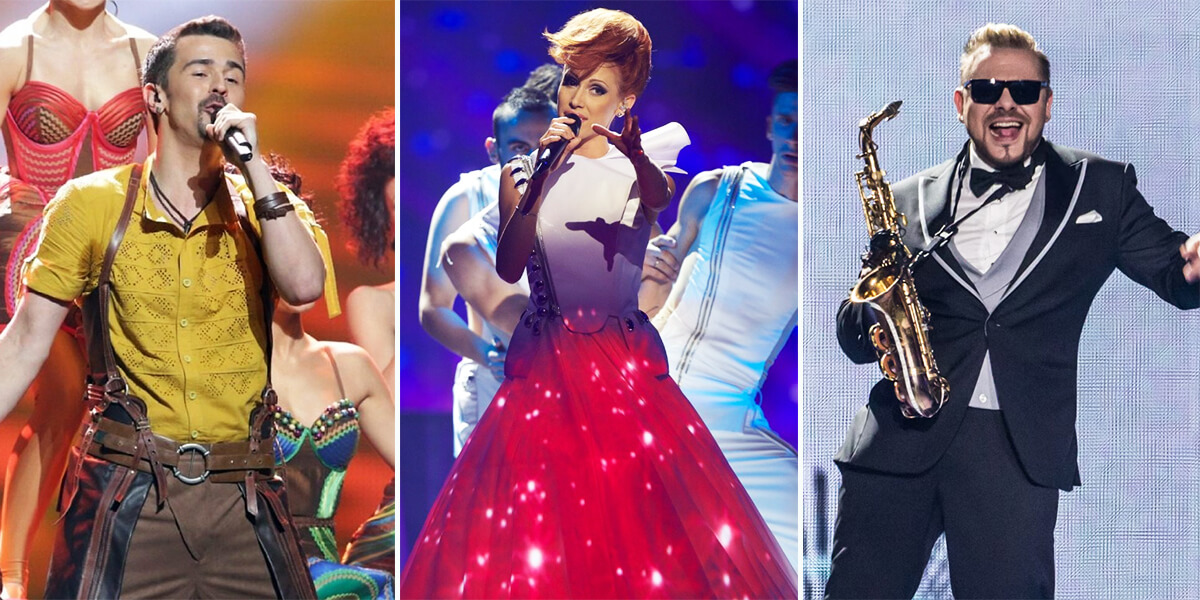 MOLDOVA
Listen to the songs competing in Moldova's Etapa Națională 2023
The 33 songs competing in Moldova's national selection for Eurovision 2023 have been released. The live auditions will happen on 28 January
UPDATE 23 JANUARY 2023
Two songs disqualified
The Moldovan broadcaster TRM has announced that two songs have been disqualified from the auditions:
Nördika with "Squeeze Paradise". The song has been published before 1 September 2022
Massimo Sinceri feat. Da-Muse with "In questo domani". The duo violates the 50% foreign nationality rule
Source: TRM
The Moldovan public broadcaster (TRM) has just announced the list of artists competing in their national selection, Etapa Națională 2023. The songs have also been made available on TVM's website.
60 songs were submitted, and then shortlisted to 33 songs from 32 artists as NÖRDIKA has two songs in the running for the title. The live auditions will take place next 28 January and broadcast live on TV. A professional jury will be in charge of further shortlisting the entries that will compete in the final.
Selecția Națională 2023 – Songs
Formaţia Vele – "Jocul neamului moldovenesc"
Corina Ivanov – "When Love's Real"
NÖRDIKA – "Skueeze Paradise" (disqualified)
Nihilist & Lisa Nicky – "Final Destination"
NÖRDIKA – "Damn and down"
Victor Gulick – "Let's Dance"
Donia – "Red Zone"
Surorile Osoianu – "Bade, bădişor, bădiţă"
OL – "Why You Play It Cool"
Adelina Iordachi – "Deja Vu"
Nikko T. – "Destiny"
Y-Limit – "Live in Harmony"
Crista – "Pădure verde pădure"
Sunstroke Project – "Yummy Mommy"
NR 11 – "Adio"
VERA – "Vremea ta"
Massimo Sinceri – "In Questo Domani" (disqualified)
Sasha Bognibov – "My Favourite Schoolgirl"
Rise – "Don't trumble"
Lisa Volk – "Scrisoare către ţară"
ADA DEEA – "Mystic Rose"
COSMINA – "Indestructible"
Angel Kiss – "Now I Know"
Gesica Sîrbu – "I'm in love"
Aliona Moon – "Du-mă"
Tania Pituşcan – "Mioriţa"
Pasha Parfeni – "Soarele şi luna"
Ricky Ardezianu – "Una rosa rossa"
Harmony Scuffle – "Favourite One"
Valeria Condrea – "We're now different"
LOLA – "Temperatura"
Diana Elmas – "Miracle"
Nino – "It would be nice"
Out of the 32 artists, three have already represented Moldova at Eurovision: Pasha Parfeny (Moldova 2012), Aliona Moon (Moldova 2013) and Sunstroke Project (Moldova 2010 and 2017).

Moldova in the Eurovision Song Contest
Moldova has participated in the Eurovision Song Contest every year since their debut in 2005.
Their best result was in 2017, when Sunstroke Project finished 3rd with the hit Hey Mamma.
Out of the 17 times we've seen Moldova in Eurovision, they've managed to qualify for 12 Grand Finals.