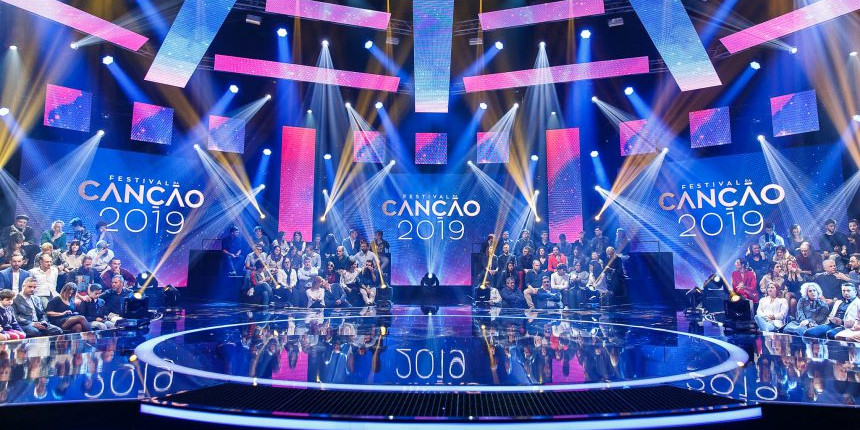 PORTUGAL
Portugal: 16 contestants to compete in Festival da Canção 2020
The Portuguese broadcaster RTP has just announced the format and rules for the 54th edition of Festival da Canção. The show will select Portugal's song and artist for Eurovision Song Contest 2020 in Netherlands
Portugal's preparations for next year's Eurovision Song Contest have already started. Today the Portuguese broadcaster RTP announced that Festival da Canção will return next year – for the 54th time. The show will select the Portuguese representative at Eurovision Song Contest 2020 in Netherlands.
RTP will – like last year – welcome 16 composers. 14 of these will be formally invited by RTP. 1 will be selected through the "Master Class" radio program on Antena 1, aimed at composers and authors without published works (deadline 31 October). The last composer will be selected through an open competition for anyone who are either residing in Portugal or has Portuguese nationality (deadline 15 October via festivaldacancao@rtp.pt).
Festival da Canção 2020
Festival da Canção will consist of two Semi-finals and one Final. The shows will take place in February and March 2020.
There will be 16 acts in Festival da Canção 2020. Eight acts will compete in each of the two Semi-finals, and the top four from each Semi-final will qualify for the Final. The decision is made by a 50/50 combination of votes from jury members made up of music professionals and a public telephone vote.
16 composers:
14 picked by RTP
1 selected through the radio program "Master Class"
1 selected though an open competition
The 16 selected composers will have the task of picking the artists (or themselves) to perform their songs.
Rules and regulations are available on rtp.pt
Portugal has participated 51 times since 1964. It was a very bad start, as they managed to get Zero Points in the debuting year.
Before Eurovision 2017 they have never won the contest, and never made the top-5. In fact Portugal held the record for most appearances in the contest without a win!
But that changed in 2017, where Salvador Sobral won with "Amar Pelos Dois".
Since the introduction of Semi-finals in 2004 Portugal only qualified for the Grand Final 5 out of 14 times.