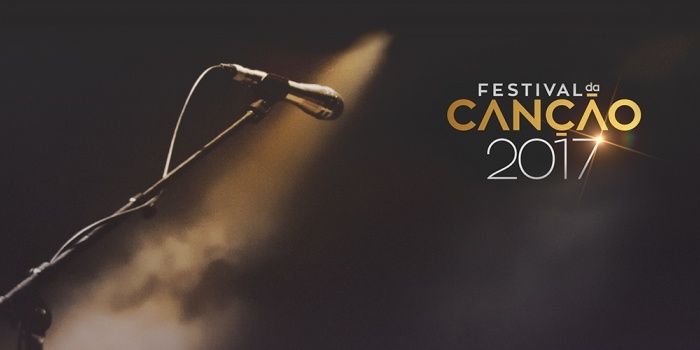 PORTUGAL
Portugal: Complete lineup of Festival da Canção 2017
The 16 artists for the Portuguese Festival da Canção 2017 have been announced today
The Portuguese broadcaster Rádio e Televisão de Portugal (RTP) has announced the 16 artists for this year's Festival da Canção. The running order is based on a draw.
Semi-final 1
19 February 2017
Márcia – "Agora"
Golden Slumbers – "Para perto"
Fernando Daniel – "Poema a dois"
Deolinda Kinzimba – "O que eu vi nos meus sonhos"
Rui Drumond – "O teu melhor"
Lisa Garden – "Without You"
Salvador Sobral – "Amar pelos dois"
Viva La Diva – "Nova glória"
Semi-final 2
26 February 2017
David Gomes – "My Paradise"
Lena d'Água – "Nunca me fui embora"
Beatriz Felício – "Ao teu olhar"
Pedro Gonçalves – "Don't Walk Away"
Helena Kendall – "Andamos no céu"
Celina da Piedade – "Primavera"
Jorge Benvinda – "Gente bestial"
Inês Sousa – "Se o tempo não falasse"
Festival da Canção 2017
There will be 16 songs in Festival da Canção 2017, competing for the honor of representing Portugal at Eurovision Song Contest 2017 in Kyiv. The songs will be divided into two semi-finals with eight songs each:
Semi-final 1: 19 February 2017
Semi-final 2: 26 February 2017
Final: 5 March 2017
There will be eight songs in the final – four songs from each of the two semi-finals. The winner of Festival da Canção 2017 will be decided by 50/50 jury/televoting. The juries consist of 7 regional juries from across Portugal.
Composers have been invited by RTP, the national broadcaster of Portugal, to submit songs for Festival da Canção, and the songs will be revealed by RTP at the end of January 2017.
Portugal has participated 48 times since 1964. It was a very bad start, as they managed to get Zero Points in the debuting year. They have never won the contest, and never made the top-5. In fact Portugal holds the record for most appearances in the contest without a win! The best result is a sixth place in 1996, and they ended last three times: 1997, 1974, 1964. Since the introduction of Semi-finals in 2004 Portugal only qualified for the Grand Final 3 out of 11 times.