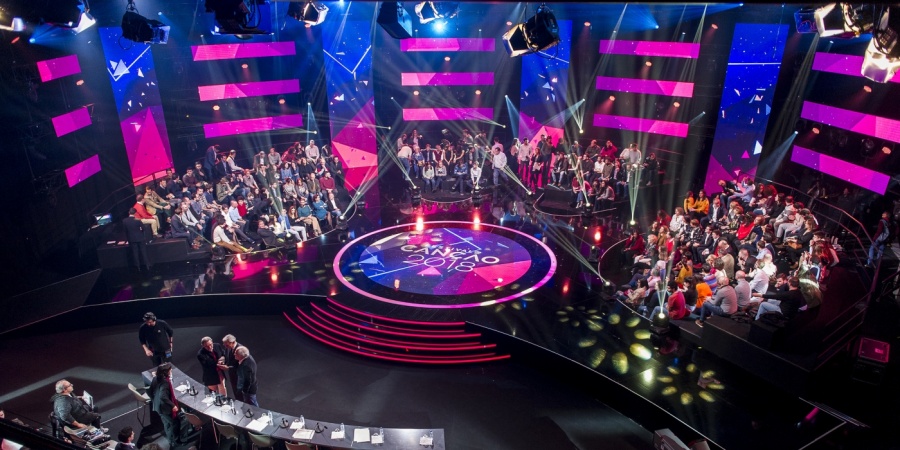 PORTUGAL
Portugal: Results of Festival da Canção 2018 – Semi-final 2 (upd: Piçarra withdraws)
All Aboard! Tonight the Portuguese selection Festival da Canção continued with 13 contestants but only seven qualifiers. The winner will represent Portugal at Eurovision Song Contest 2018 on home soil.
UPDATE 27 FEBRUARY 2018:
Diogo Piçarra withdraws from Festival da Canção after plagiarism accusations. Susana Travassos replaces Piçarra in the final's line-up.
The second of two semi-finals were held tonight in the Portuguese selection for Eurovision 2018: Festival da Canção, organized by the Portuguese broadcaster RTP.
26 composers has penned the songs for Festival da Canção 2018, and they also had the task of picking the artists (or themselves) to perform their songs. The best seven from each semi-final will meet in the final of Festival da Canção on 4 March 2018.
Semi-final 2
26 February 2018
Hosts: Sónia Araújo, Tânia Ribas de Oliveira and Inês Lopes Gonçalves
Diogo Piçarra – "Canção do fim" (24 points) – WITHDREW
Cláudia Pascoal – "O jardim" (20 points)
Maria Inês Paris – "Bandeira azul" (12 points)
Minnie & Rhayra – "Patati patata" (10 points)
Lili – "O vôo das cegonhas" (10 points)
David Pessoa – "Amor veloz" (9 points)
Peter Serrado – "Sunset" (9 points)
Susana Travassos – "A mensageira" (8 points) – REPLACES PIÇARRA IN THE FINAL
Tamin – "Sobre nós" (8 points)
Daniela Onis – "Para lá do rio" (5 points)
Rita Ruivo – "Anda daí" (1 point)
Dora Fidalgo – "Arco-íris" (0 points)
Sequin – "All Over Again" (0 points)
Festival da Canção 2018
There will be 26 songs in Festival da Canção 2018, competing for the honor of representing Portugal at Eurovision Song Contest 2018 on home soil.
The songs were divided into two semi-finals with 13 songs each.
Semi-final 1: 18 February 2018
Semi-final 2: 25 February 2018
Final: 4 March 2018
The semi-finals will take place at RTP's studios in Lisbon, while the final will be held at Pavilhão Multiusos in Guimarães.
There will be 14 songs in the final – seven songs from each of the two semi-finals.
In the semi-finals the results will be decided by a jury panel appointed by RTP combined with public televoting:
Jury for the semi-finals:
Júlio Isidro
Tozé Brito
Carlão
Sara Tavares
Luísa Sobral
Ana Bacalhau
António Avelar Pinho
Mário Lopes
In the final the winner will be decided by regional juries combined with public televoting.
The winner of Festival da Canção 2018 will be the 50th artist to represent Portugal in Eurovision Song Contest. This time on home soil in Lisbon on 12 May
Portugal has participated 49 times since 1964. It was a very bad start, as they managed to get Zero Points in the debuting year. Before Eurovision 2017 they have never won the contest, and never made the top-5. In fact Portugal held the record for most appearances in the contest without a win! But that changed in 2017, where Salvador Sobral won with "Amar Pelos Dois".
Since the introduction of Semi-finals in 2004 Portugal only qualified for the Grand Final 4 out of 12 times.