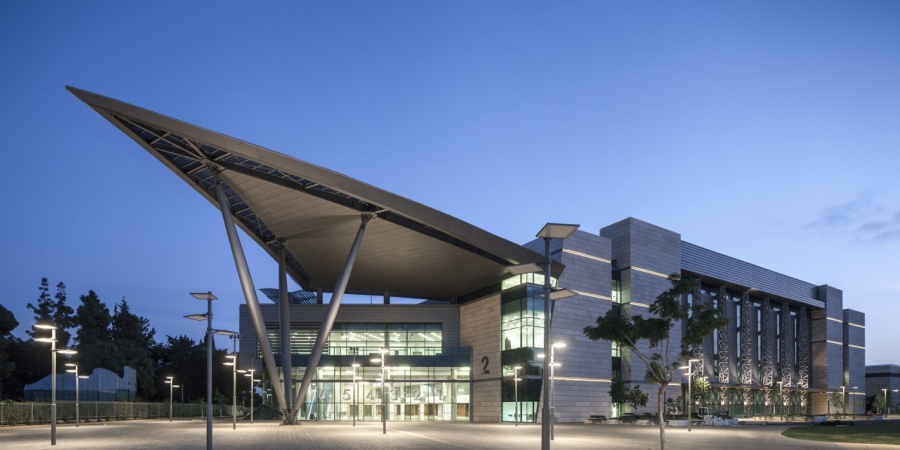 TEL AVIV 2019
Report: Tel Aviv might have the best chance of hosting Eurovision 2019
According to an official from The Israeli Ministry of Finance, Tel Aviv might have a real chance of hosting Eurovision 2019, as it meets all major requirements
An official bidding to select the host city has not started yet, but an unnamed high-ranked official in the Ministry of Finance of Israel told Haaretz that Tel Aviv is likely to host Eurovision 2019 as it fits all the requirements. According to him, it will be very difficult for Jerusalem to host Eurovision, because the event requires activity during saturdays ("Sabbath"), for rehearsels and the ongoing Eurovision Village.
Because of that, many believe that Jerusalem won't even bid to host Eurovision as part of the bidding process KAN is launching, although Jerusalem's "Pais Arena" might be a good venue for hosting the event. Jerusalem is considered a very religous city led by dominant presence of an Orthodox community and high respect for the Sabbath, as opposed to other major citys like Tel Aviv or Haifa which are considered more secular and liberal. It was recently reported that The Israeli Orthodox politcal parties decided to demand that Prime Minister Benjamin Netanyahu will make sure that Eurovision will not take place in Jerusalem, as a respect for the Sabbath.

Miri Regev, The Israeli Minister of Culture and Sport, has campaigned for Jerusalem as the host city for Eurovision, but many consider Jerusalem as politically controversial because of the long Israeli–Palestinian conflict. Because of that, many countries doesn't officially recognize Jerusalem as the capital city of Israel.
Tel Aviv Fairgrounds
According to the report, The most viable option for hosting Eurovision might be Tel Aviv Fairgrounds ("Tel Aviv Convention Center"), which includes the new Pavilion 2. The new pavilion was opened in 2015 and has a capacity of up to 10,000 people at most (depending on configuration), compared to Lisbon's Altice Arena, which had the capacity of 18,000 people.
Haifa and it's Sammy Ofer Stadium is still a possible option for Eurovision, but it might be busy around that time and conflict with major soccer games planned there. Haifa will also need to build a full roof for it's semi-openair Sammy Ofer Stadium, but considering it has a capacity of 30,000 seats, it might worth making that investment for a much-larger Eurovision.

Currently, KAN, The Israeli Public Broadcasting Corporation, has officially invited 4 major cities (Tel-Aviv, Jerusalem, Haifa and Eilat), to submit a bid to host Eurovision. In the next few days, A formal bidding process will begin and all cities that meet the requirements will be allowed to submit their offers.
The most possible date for the Eurovision 2019 Grand Final is 18 May 2019, but an official decision hasn't made yet. Official information regarding the host city and dates are expected by September 2018.