Eurovision Song Contest 2019: Tel Aviv
Eurovision Song Contest 2019 will be held in Tel Aviv in May 2019, after Netta's victory in Lisbon. Find all the information about Eurovision 2019: Date, City, Participants, Arena, Eurovision Village, Euroclub and Euro Café
We will update this page with all the information about Tel Aviv 2019 as it appears.
The preparation of next year's contest has already started. The first meeting between EBU and Israeli Public Broadcasting Corporation (IPBC) took place in May 2018 where the organization of Eurovision Song Contest 2019 was discussed with focus on security and safety. It was later confirmed that Eurovision 2019 will be held in Israel.
On 13 September 2018 the host city and dates were revealed.
When is Eurovision 2019?
The Eurovision week will have three shows: Semi-final 1 on Tuesday, Semi-final 2 on Thursday and the Grand Final on Saturday:
Semi-final 1: 14 May 2019
Semi-final 2: 16 May 2019
Grand Final: 18 May 2019
All the shows will start at 21:00 CEST.
Host City: Tel Aviv
The host city has been officially confirmed as Tel Aviv.
Tel Aviv is the second largest city in Israel with a population of 445,000, and is a major center of culture and entertainment and the Gay capital of Israel.

Every year around 2.5 million international tourists visit Tel Aviv, ranked the fifth-most-visited city in the Middle East & Africa. The beaches of Tel Aviv are often ranked as some of the best beaches in the world.
Tel Aviv is called "The city that never sleeps", because of its active nightlife, with a huge variety of nightclubs and bars, many of them LGBT friendly. Tel Aviv is often ranked as one of the top LGBT destinations in the world.
Besides Tel Aviv, three other cities were in the bidding race for hosting Eurovision 2019: Jerusalem, Haifa and Eilat.
Arena: Expo Tel Aviv
Location: Rokach Blvd 101, Tel Aviv-Yafo Google Maps
Website: fairs.co.il
Train station: "Tel Aviv University"
The arena for Eurovision 2019 will be Expo Tel Aviv (also called Tel Aviv Convention Center or Tel Aviv Fairgrounds).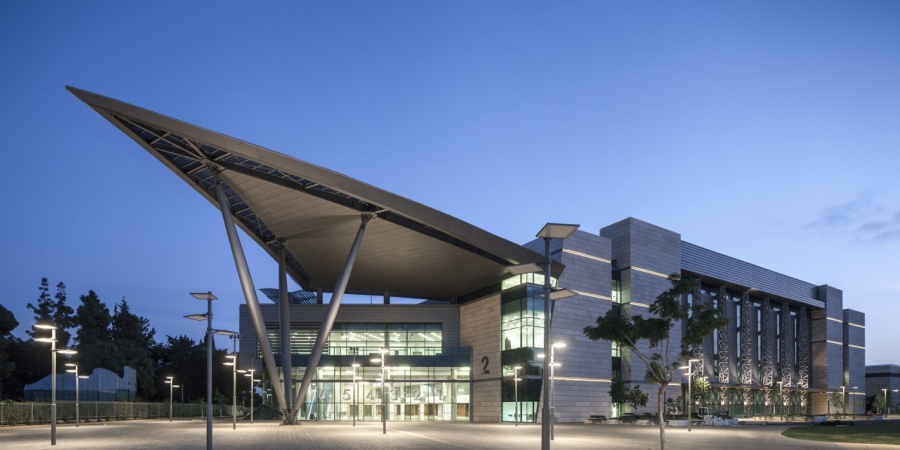 Expo Tel Aviv is located in northern Tel Aviv, close to the railway station (Tel Aviv University).
The Expo Tel Aviv includes the new Pavilion 2, which will be the arena for Eurovision 2019. The Pavilion 2 was opened in 2015 and has a capacity of up to 10,000 people at most (depending on configuration). IPBC expects to have a capacity of around 9,000 spectators in the arena for Eurovision 2019.
The Green Room will be placed in Pavilion 1 in the complex. The Pavilion will also host the Press Center, while the Pavilion 13 will be used for the production.
Participants
34 countries have expressed their interest for participation in the contest, which is subject to change:
6 countries have confirmed that they will not return in 2019: Andorra, Bosnia & Herzegovina, Luxembourg, Monaco, Slovakia and Turkey.
EBU Member Broadcasters, on behalf of their countries, have until October 2018 to formally submit their applications to take part in Eurovision 2019.
Tickets
Tickets usually go on sale in November/December the year before, so we expect the tickets for Eurovision 2019 to be released late 2018. Read more: How to get tickets for Eurovision 2019
Eurovision Village: Charles Clore Park
Location: Prof. Yehezkel Kaufmann street Google Maps
Website: clorefoundation.org.il
Eurovision Village is the official festival area during Eurovision Song Contest 2019.
In Eurovision Village you can see live performances by artists, DJs, special events and public viewing of the shows broadcasted from the Arena.
The Eurovision Village will be located in Tel Aviv's Charles Clore Park, which is a public beachfront park, that usually hosts Tel Aviv's Pride Parade main event.

Red Carpet: Tel Aviv Museum of Art
Location: 27 Shaul Hamelech Blvd, Tel Aviv-Yafo Google Maps
Busses: 9, 18, 28, 70, 90, 111
Website: tamuseum.org.il
Facebook: @tamuseumofart
The Red Carpet will take place at the Tel Aviv Museum of Art on Sunday 12 May 2019. The Museum of Art is one of Israel's leading artistic and cultural institutions.
At the Red Carpet all the contestants are presented for the press, fans and guests with lots of beautiful dresses, festivitas and selfies.
After the Red Carpet, the Opening Ceremony of Eurovision 2019 takes place at the Museum of Art.
Euroclub
Euroclub is the venue for some special parties and the official after parties. If fans are welcomed at Euroclub this is the place to party and have fun, or else it used to be empty.
Euro Fan Cafe
Euro Fan Café is the place for fans to meet for parties and special events during the Eurovision week. OGAE membership is normally required. If fans are not welcomed at Euroclub, this is the place to go for the great parties.