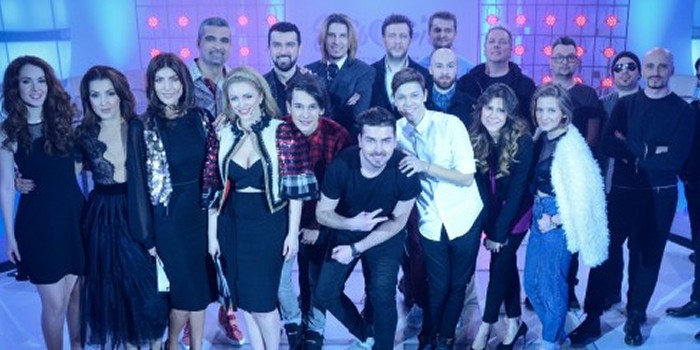 ROMANIA
Romania: Here are the songs for Selecţia Naţională
Listen to the twelve songs that will compete in the Romanian "Selecţia Naţională 2015"
93 entries were submitted for the Romanian selection "Selecţia Naţională", and now the complete lineup and running order is ready. The winner of Selecţia Naţională 2015 will represent Romania at Eurovision Song Contest 2015 in Vienna, at Semi-final 1 on 19 May. The show will take place inSala Polivalentă in Craiova on 8 March, and will be hosted by Alina Şerban and Andrei Boroşovici.
The winner will be decided by a combination of 50/50 televoting/jury.
Selecţia Naţională will be broadcasted live on Romanian TVR 1, TVR HD, TVR Internaţional, and online on www.tvrplus.ro.
Selecţia Naţională songs
Voltaj – "De la capăt"
Băieţii – "Dragoste în lanţuri"
Tudor Turcu – "Save Us"
Aurelian Temişan feat. Alexa – "Chica latina"
Rodica Aculova – "My Light"
Blue Noise – "Love Won't Run Away"
Ovidiu Anton – "Still Alive"
Lara Lee – "Superman"
Super Trooper – "Secret Place"
Luminiţa Anghel (Romania 2005) – "A Million Stars"
Cristina Vasiu – "Nowhere"
CEJ – "We Were In Love"
Romania had its debut in 1994, and has been participating 16 times since. They have never won the contest, but came 3rd in 2005 and 2010.
Romania, along with Greece and Russia have qualified for the Grand Final every single year since the introduction of the semi-finals back in 2004!