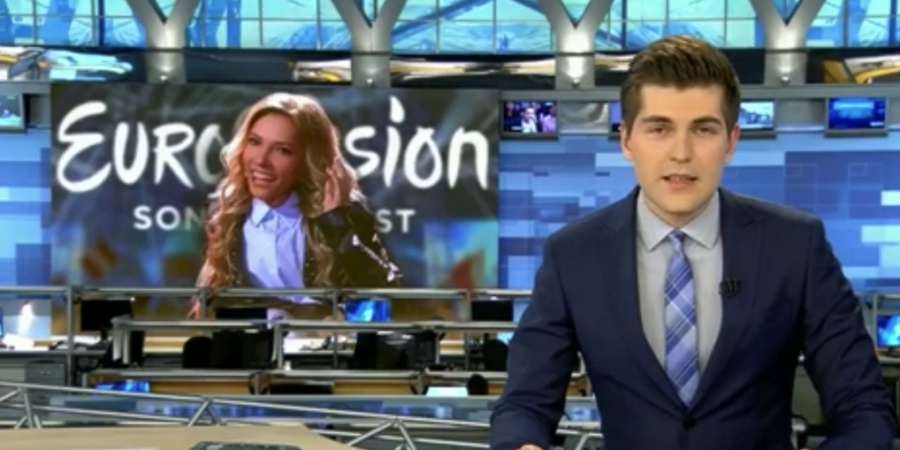 RUSSIA
Russia withdraws from Eurovision 2017
The flame is out. The Russian broadcaster Channel One has confirmed that they will not participate in Eurovision Song Contest 2017, because of the ban of Yulia Samoylova

A flame was burning. The Russian broadcaster Channel One has confirmed that they will not participate in Eurovision Song Contest 2017.
The Russian Channel One has received information from EBU, that they were unable to resolve the conflict between EBU, Russia and Ukraine, regarding Yulia Samoylova's participation in Eurovision Song Contest 2017. Channel One has decided not to broadcaster Eurovision 2017, and can therefore not participate.
Channel One considers the Ukrainian refusal as "completely unreasonable", and blames Ukraine for politicizing Eurovision, instead of uniting people.
Samoylova should have competed in Semi-final 2 with the song "Flame is burning":
Security Service of Ukraine, SBU, has earlier refused Russia's participant Yulia Samoylova to enter the country for Eurovision Song Contest and the next three years. Yulia Samoylova has earlier performed on the peninsula Crimea in 2015 – which is a violation of Ukrainian law. The Ukrainian peninsula Crimea was forcefully and illegally occupied and annexed by Russia in 2014.
EBU later proposed that Yulia could participate in Eurovision 2017 via satellite, but that proposal was rejected by both Ukraine and Russia.
A letter from the Director General of the European Broadcasting Union (EBU), Ingrid Deltenre, was leaked earlier. In the letter Deltenre threatened Ukraine of exclusion from Eurovision Song Contest in the future, if an agreeable solution can't be found.
Press Statement from Channel One, Russia:

–The First Channel has received a letter from the European Broadcasting Union with the message that the EBU could not resolve the question of participation in Eurovision 2017 for the participant from Russia Yulia Samoylova. This EBU report makes reference to the decision of the Ukrainian Security Services.

The First Channel finds the Ukrainian refusal completely unreasonable. The reason for it, of course, is Ukraine's attempt to politicize the contest, whose goal throughout its 62-year history has been to unite people.

The European Broadcasting Union still offers the option of remote participation from Yulia Samoylova or her replacement with another participant. But First Channel has said both options are unacceptable.

A remote performance discriminates against the Russian participant and is contrary to the rules and principles of competition. Yulia Samoylova's replacement with another artist, in our opinion, can not even be considered.

In this situation, the First Channel does not consider it possible to broadcast the Eurovision Song Contest 2017.
"We strongly condemn the Ukrainian authorities' decision"
Frank Dieter Freiling, Chairman of the Eurovision Song Contest Reference Group, the event's steering committee, said:
- We strongly condemn the Ukrainian authorities' decision to impose a travel ban on Julia Samoylova as we believe it thoroughly undermines the integrity and non-political nature of the Eurovision Song Contest and its mission to bring all nations together in friendly competition. However, preparations continue apace for the Eurovision Song Contest in the host city Kyiv. Our top priority remains to produce a spectacular Eurovision Song Contest with our Member UA:PBC in May.
Statement from the EBU:

– These proposals were to either take part via satellite or to change their chosen artist to one who could legally travel to Ukraine for the duration of the Contest. Sadly both proposals have been rejected by Channel One and they have now announced they do not intend to broadcast the Eurovision Song Contest 2017. Unfortunately this means Russia will no longer be able to take part in this year's competition. We very much wanted all 43 countries to be able to participate and did all we could to achieve this.