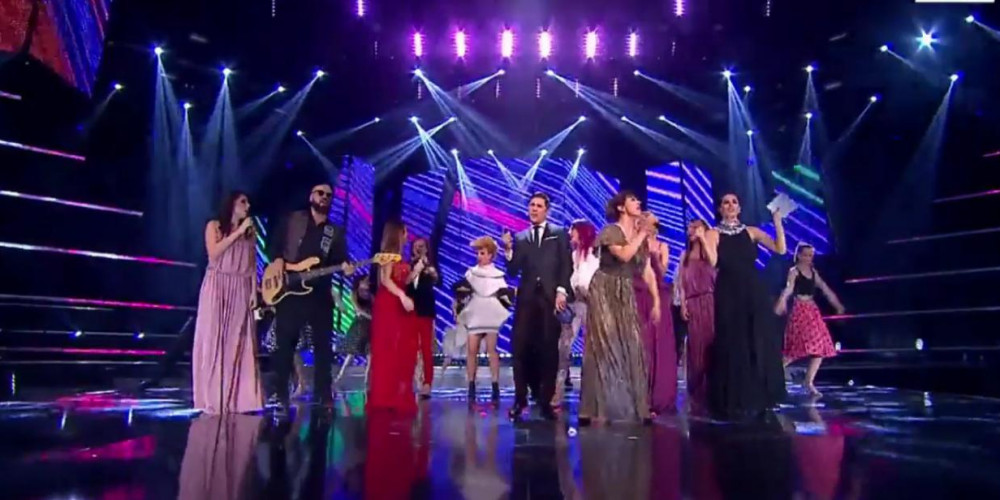 SERBIA
Serbia: Results of the second semi-final of Beovizija 2019
The Serbian selection for Eurovision 2019, Beovizija, continued tonight. Another 12 songs competed and the top-six acts qualified to the final on Sunday
The 9th edition edition of Beovizija continued tonight, as The Serbian broadcaster Radio Television of Serbia (RTS) held the second semi-final of Beovizija 2019. The first semi-final took place yesterday where we found the first six finalists.
Tonight's 12 songs were performed live from Studio 8 in Belgrade, and a combination of votes from a jury panel and the Serbian public selected the last six finalists.
Beovizija 2019 Semi-final 2 – Result
Majdan – "Budim te"
Jana Šušteršić – "Viktorija"
Nevena Božović – "Kruna"
Ana Popović – "Lutaš"
Dženan Lončarević – "Nema suza"
Lord – "Radnički sin"
Sanja Rio – "Ljubimo se"
Goga Stanić – "Čudo"
Gipsykord – "Boje"
Lana & Aldo – "Pogledaj u nebo"
Tina & Lola Amvon – "Tvoje oči"
Tamara Milanović – "Reči nisu dovoljne"
Beovizija 2019
Beovizija will select the Serbian entry for Eurovision Song Contest 2019 during three shows: Two Semi-finals and a Final. All to be held in Studio 8 of RTS in Belgrade.
12 songs will compete in each Semi-final. The winner of Beovizija will be determined by a jury of music experts (50%), and the Serbian public (50%).
Serbia has been a part of Eurovision since 2007 except 2014, where they chose not to participate.
The best result was in their debuting year, where Marija Šerifović won the Eurovision Song Contest 2007 with the song Molitva.
This is the second consecutive year that Serbia have used Beovizija as their national selection for Eurovision. Beovizija returned last year for the first time since 2009.
Out of the 11 participations they qualified to the Grand Final 8 times.