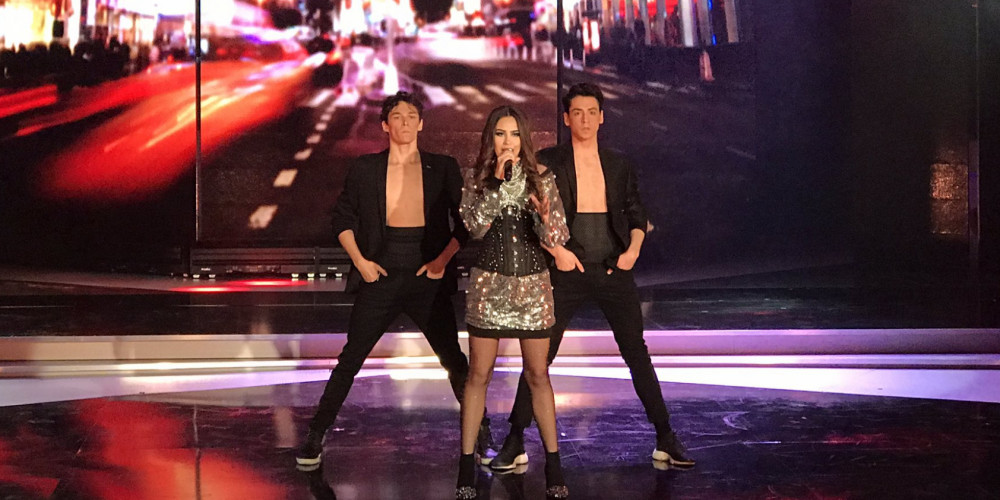 SERBIA
Serbia: First semi-final of Beovizija 2019 sends six acts to the final
The Serbian selection for Eurovision 2019, Beovizija, kicked off tonight. 12 songs competed and the top-six acts qualified to the final on Sunday
The 9th edition edition of Beovizija kicked off tonight, as The Serbian broadcaster Radio Television of Serbia (RTS) held the first semi-final of Beovizija 2019.
The first 12 songs were performed live from Studio 8 in Belgrade, and a combination of votes from a jury panel and the Serbian public selected the first six finalists.
Beovizija 2019 Semi-final 1 – Result
Aleksandra Sekulić – "Tugo"
Saška Janks – "Da li čuješ moj glas"
Nataša & Una – "Samo bez straha"
Ivan Kurtić – "Bela"
Wonder Strings & Ivana Vladović – "Moja bol"
Sofija Perić – "Aritmija"
Funked Up – "Zašto da se ne desi"
Osvajači – "Voda i plamen"
Dunja Vujadinović – "7"
Mr. Doo – "Do 100"
Extra Nena – "Još ti čujem glas"
Eleonora – "Samo lagano"
The show was packed with guest stars:
Beovizija 2019
Beovizija will select the Serbian entry for Eurovision Song Contest 2019 during three shows: Two Semi-finals and a Final. All to be held in Studio 8 of RTS in Belgrade.
27 February 2019: Semi-final 1
28 February 2019: Semi-final 2
3 March 2019: Final
12 songs will compete in each Semi-final. The winner of Beovizija will be determined by a jury of music experts (50%), and the Serbian public (50%).
Serbia has been a part of Eurovision since 2007 except 2014, where they chose not to participate. The best result was in their debuting year, where Marija Šerifović won the Eurovision Song Contest 2007 with the song "Molitva".
Out of the 11 participations they qualified to the Grand Final 8 times.