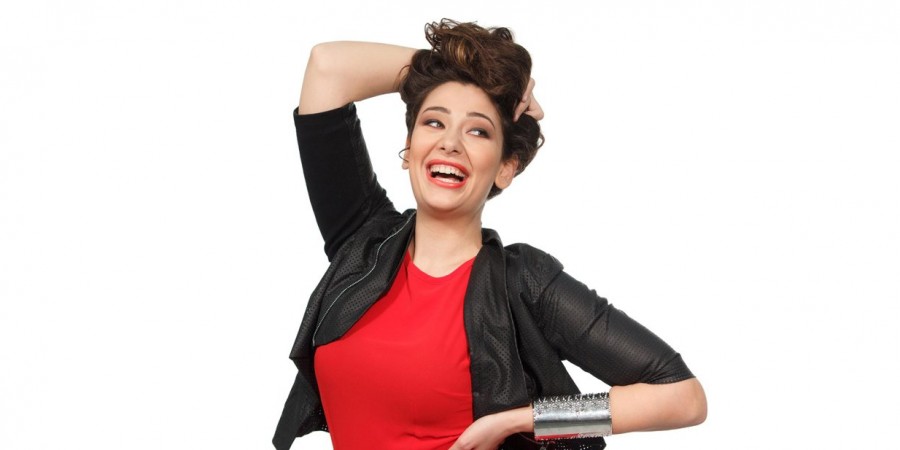 SERBIA
Serbia: Sanja Vučič to Stockholm with "Goodbye"
Sanja Vučić will represent Serbia at Eurovision Song Contest 2016 in Stockholm with the song "Goodbye". Her song will be presented on 12 March
Sanja Vučić has been internally selected by the Serbian national broadcaster, Radio Television of Serbia (RTS) to represent Serbia at Eurovision Song Contest 2016 in Stockholm. Her song will be presented on 12 March 2016 during a show titled "Pesma Srbije za Evropu" (English: "Serbia's Song for Europe").
Sanja
Sanja Vučić (Сања Вучић) was born on 8 August 1993 in Kruševac, Serbia. Since she was a child, she has been expressing her talent for music. She finished both primary and secondary music school in Kruševac, at the department of opera singing. During her studies, she sang in various ensembles, ranging from the band performing ethno music "White Fairies" (Bele vile), to the town jazz orchestra, to the church choir
"Saint Prince Lazar" (Sveti knez Lazar), with which she toured Hungary, Belarus and Poland.
Furthermore, she attended singing master classes held by the famous opera singer Katarina Jovanović. She tried enrolling at the Faculty of Music in Belgrade and had no success, which she does not consider to be a great setback, because perhaps precisely that led her to the "Eurovision Song Contest 2016".
Since April 2012, when she joined a crossover band called "ZAA", as a permanent member, she has performed at more than 100 concerts around the region (Exit, Love Fest, Nishville, Arsenal Fest, Overjam Reggae Festival in Slovenia, Lake Fest in Nikšić, etc).
As a member of "ZAA", she has had one album called "What About" recorded. Also, she is working with numerous authors and musicians as a studio singer for radio and TV jingles, advertisements and corporate videos.
Sanja currently lives in Belgrade, where she attends the Faculty of Philology, Department of Arabic Language and Literature. She speaks English, Italian, Spanish and Arabic. Her favourite music genres are r' n' b, hip-hop, soul, jazz, reggae, afrobeat, eastern oriental music, grunge, etc.
Serbia has been a part of Eurovision since 2007, except from 2014, where they chose not to participate. The best result is from their debut, where Marija Šerifović won the Eurovision Song Contest 2007 with the song "Molitva". Out of the 8 participations they failed to qualify for the grand final only twice, in 2009 and 2013.