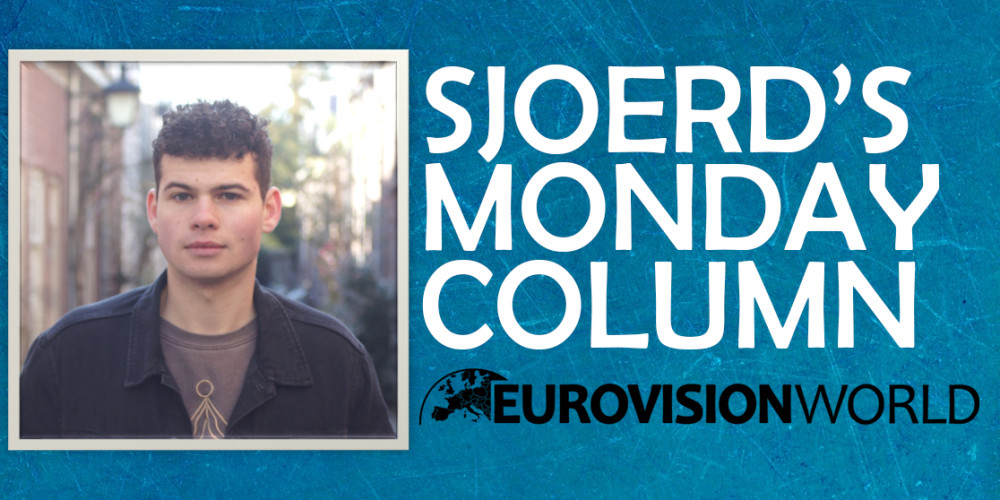 SJOERD'S COLUMN
Sjoerd's Monday Column: Dami Im's spaceship and Eleni Foureira's flames
Every monday, our Dutch correspondent Sjoerd writes a column about the things he notices in the world of the Eurovision Song Contest. This week: on-screen graphics
Do you remember Dami Im, who represented Australia in 2016? Her vocals left many jurors speechless, and many spectators picked up the phone to vote for her. She became second.
Next to her vocal abilities, something else was special about the performance. I remember watching it and asking myself: what is she doing? With on-screen graphics, it looked like she was in a big 'space ship', or whatever they were trying to do. It took time for me to realise that those graphics were added just for the viewers at home.
From flames to giant globes
Last year, you could've noticed more of these things. There were flames coming out of Cyprus' Eleni Foureira. Azeri participant Aisel had her face in a giant globe, and Alaxander Rybak from Norway had little music notes on the screen.
The question I want to raise here is: where does it all end? Estonian representative Victor Crone had in his national final performance for 'Storm' a part where it looked like he was in one. You couldn't see any part of the stage anymore. Or look at the Swedish national selection Melodifestivalen: contestant Margaret used some kind of a green screen trick in her performance.
I understand why you would use these things: you can make your performance look so much better. You can make yourself memorable in an easy way. The audience could remember the song 'Storm', because that singer was in one during his performance. But at some parts, both didn't look like a live performance anymore. They could've just played a music video instead. Watch them yourself and think about it: is that where we want to go with Euroivision?
Concert
Second of all, watching Eurovision is like you're watching a concert. So, shouldn't you as a viewer be completely sure, that what you are seeing on TV is the same as the live audience sees it?
Because as a viewer at home, I feel tricked. Those graphics aren't there on the stage. It's a bit like lip synching: you know the artists aren't doing what they make you believe they're doing. With these graphics, it's kind of the same. Eleni Foureira isn't a Marvelsuperhero. She can't make flames go out of her body. So why should it be allowed to make her look like she can, with on-screen graphics?
If you want to do such things with flames on stage, I say: go ahead. Blow my mind! Use crazy camera angles or whatever, but don't try to do it with a producer pressing 'play' in the control room.
Do you agree? Or not at all? Let us know in the comments!