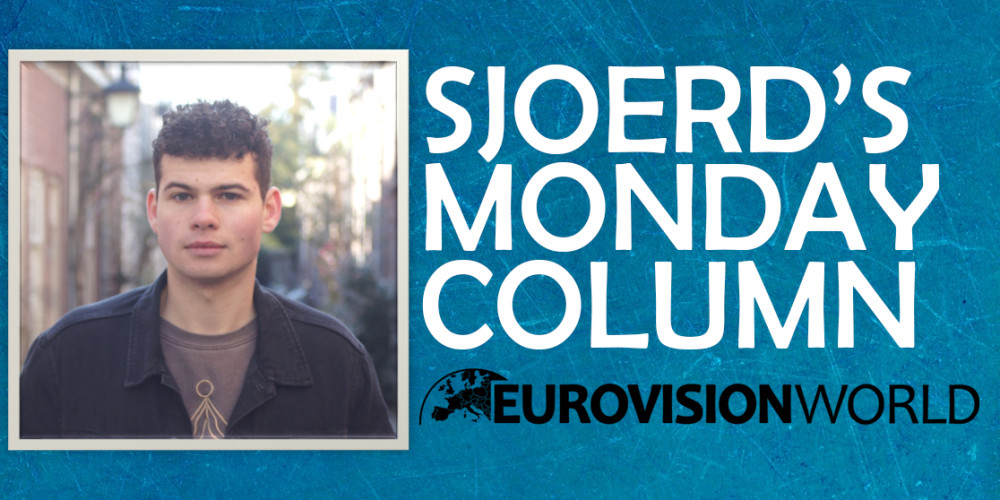 SJOERD'S COLUMN
Sjoerd's Monday Column: The middle finger to the stage designer
Every monday, our Dutch correspondent Sjoerd writes a column about the things he notices in the world of the Eurovision Song Contest. This week: 'bring your own screen'.
This weekend, Sergey Lazarev released his song for the Eurovision Song Contest 2019. You probably remember him: the man who won the televote in 2016. He ended third.
The screen that he brought to the stage in Stockholm, probably made him conquer the European audience. With the use of plenty special effects like wings, blocks where he stood on, explosions, he made himself memorable. His act brought the concept that made Måns Zelmerlöw win in 2015 to an entire new level.
Nowadays, 'bring your own screen' is becoming a common thing. Last year, the Portugese broadcaster decided not to have an LCD screen. Countries were challenged to make their song memorable without being able to show images on a screen in the background. But Germany didn't agree with this decision. They felt like they needed their screen so bad, that they brought their own. They put it in the middle of the stage, so you couldn't see the stage design during almost the entire performance.
In the ideal situation, you would not need such a thing to win. But let's be honest, Eurovision is a television show. You need to find somenting to be memorable. One way, is such an extra screen.
That being said, to me, it just feels like a middle finger to the stage designer. You basically say: "I do not want to use that expensive stage, I want my own." As long as the rules allow it, that is fine, you have the right to do it.
That's why the EBU maybe needs to consider to ban that screen. Just let the countries use the stage that is there for them. I have the feeling that the extra screen almost makes it a music video. It takes the one thing away that makes Eurovision a concert show: the space on the stage.
Shouldn't all props be banned then? No. There is a difference: with props, you still need the stage. Look at Finland last year. Even with their giant structure, you could still see the design of the original stage.
With props, you can still compare all the acts within the same location. With an extra screen, that becomes more difficult.
So let's hope none of the acts this year will bring an extra screen. Let's hope Sergey and the others will fully embrace the original stage design, because do we need such a stage anymore if every country can just bring their own screens?
Do you agree? Or not at all? Let us know in the comments!