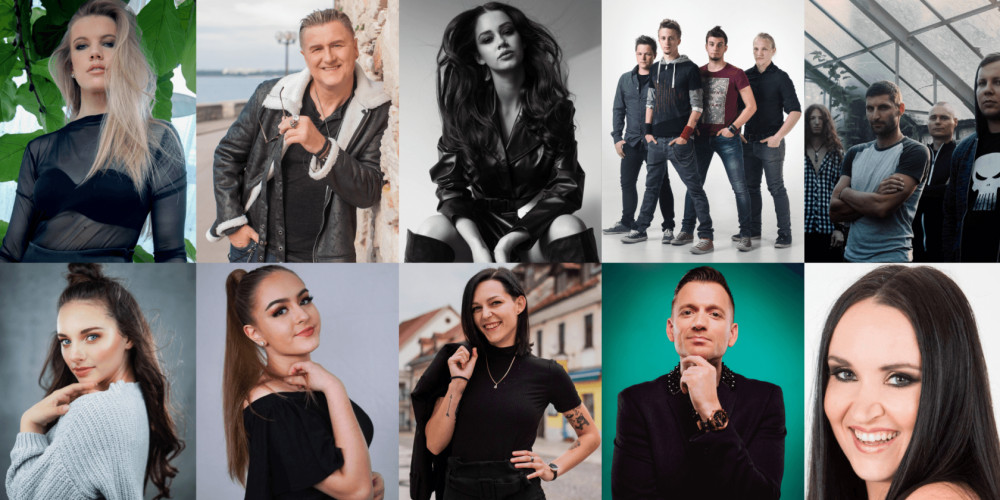 SLOVENIA
Slovenia: Here are the first finalists for EMA 2020
Slovenia's broadcaster has just unveiled 10 of the acts who'll be competing at EMA 2020 – the Slovenian national selection for Eurovision 2020. The show is scheduled to happen on 22 February 2020 where a full list of ten acts will fight for a place in Eurovision 2020
Meet the first 10 acts competing to represent Slovenia in Eurovision 2020.

Two consecutive qualifications made Slovenia's broadcaster, RTVSLO, put more effort and dedication into their national selection. With a pre-selection ongoing, the broadcaster has just revealed the list of the 10 acts who'll compete at the main selection.
While its online tournament – EMA Freš 2020 – is coming to an end with its 10 finalists chosen, Slovenia's broadcaster has confirmed the remaining line-up along with the song titles for EMA 2020, the country's main national selection to be held on 22 February 2020 in an unique live show.
Evrovizijska Melodija 2020 – Acts
Ana Soklič – "Voda"
Božidar Wolfand Wolf – "Maybe Someday"
Gaja Prestor – "Verjamem vase"
Imset – "Femme Fatale"
Inmate – "The Salt"
Klara Jazbec – "Stop the World"
Lina Kuduzović – "Man Like U"
Manca Berlec – "Večnost"
Simon Vadnjal – "Nisi sam"
Tinkara Kovač – "Forever"
The 10 selected artists will be joined by the two winners of EMA Freš. EMA Freš takes place on 18 January 2020.
As it has been happening, the voting process will consist of two rounds. In the first, a jury panel will choose the best two songs to proceed to a superfinal. This superfinal will be decided solely by the public televoters and therefore decide who will represent Slovenia at Eurovision Song Contest 2020 in Rotterdam.
Slovenia had its debut in Eurovision Song Contest 1993, and since then participated 25 times in Eurovision. They have never won the contest, and the best result for Slovenia is two 7th places in 1995 and 2001.
Since the introduction of Semi-finals in 2004, Slovenia only managed to qualify for the Grand Final 6 times out of 16.