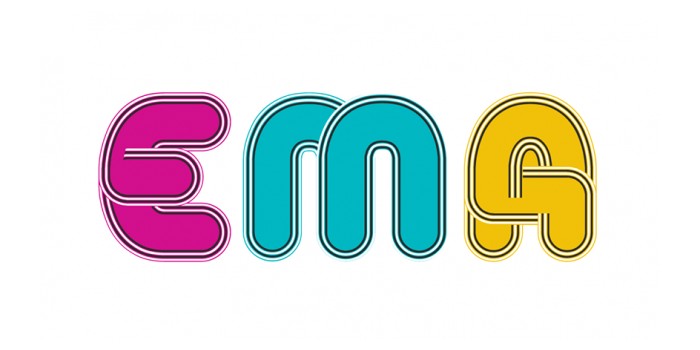 SLOVENIA
Slovenia: Here are the songs for EMA 2016
Ten artists will compete in the Slovenian selection Evrovizijska Melodija (EMA) 2016 on 27 February. Among them a former Eurovision artist!
Updated 11 February 2016:
Songs for EMA 2016 revealed by the broadcaster

The national selection show in Slovenia is called Evrovizijska Melodija, or EMA. A total of ten songs will compete in EMA to represent Slovenia at Eurovision Song Contest 2016 in Stockholm. The artists were revealed today by the Slovenian broadcaster RTVSLO.
One of the artists is not unknown to Eurovision. Nuša Derenda participated 15 years ago in Eurovision Song Contest 2001 in Copenhagen, with the song "Energy". It ended 7th, which is still the best result for Slovenia at Eurovision Song Contest (They also ended 7th in 1995).
EMA 2016 will take place on 27 February 2016.
EMA 2016 songs
Anja Baš – "What If"
Anja Kotar – "Too Cool"
D Base – "Spet ziv"
ManuElla – "Blue And Red"
Nuša Derenda – "Tip Top"
Raiven – "Crno bel"
Regina – "Alive In Every Way"
SAN Di EGO – "Brez tebe"
Sebastijan Lukovnjak – "Tales Of Tomorrow"
Žan Serčič – "Summer Story"
A four-member jury selected the ten artists for EMA 2016. The jury members are:
Alenka Godec (singer)
Gaber Radojević (music producer)
Jernej Vene (editor at Val 202)
Aleksander Radić (Slovenian Head of Delegation)
Slovenia had its debut in Eurovision Song Contest 1993, and since then participated 21 times in Eurovision. They have never won the contest, and the best result for Slovenia is two 7th places in 1995 and 2001. Since the introduction og Semi-finals in 2004, Slovenia only managed to qualify for the Grand Final 4 times out of 12.
The best known Slovenian Eurovision song is " Energy" from 2001.