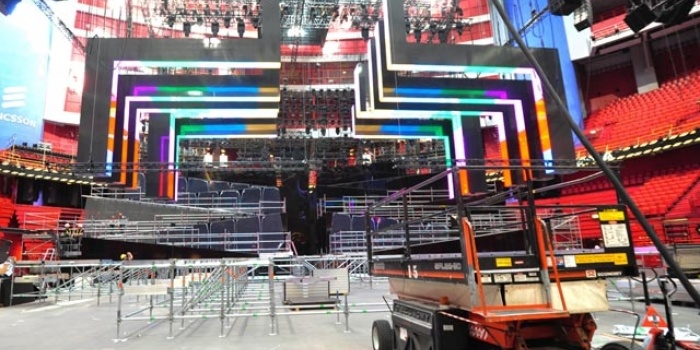 STAGE
The Eurovision 2016 stage is taking shape
The construction of the stage for Eurovision Song Contest 2016 has started, and the stage is taking shape inside the Arena. Watch the photos of the construction here
The stage for the Eurovision Song Contest 2016 in Stockholm is taking shape. The stage consists of two gigantic LED arches, LED stage floor and LED back wall.
Follow the construction inside the Globe Arena here.
Gallery: Stage construction
Pictures: M & M Production
The stage is designed by Frida Arvidsson and Viktor Brattström, who also made the stage design in 2013 when Eurovision was held in Malmö. »We want to do something that makes people wonder if it's even possible«, explains Viktor Brattström. Their idea was to use light as a strong component, to create depth, including an innovative LED wall which allows the artists to move inside it.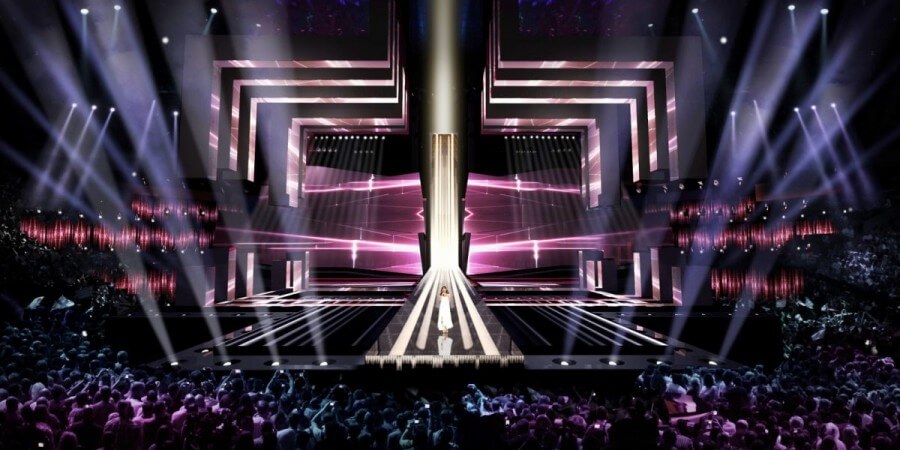 Globen Arena
Globen Arena, also known as "Ericsson Globe" is the national indoor arena of Sweden, and is the largest hemispherical building in the world.
The arena has previously hosted huge events:
Ice Hockey World Championships (1989, 1995, 2012, 2013)
Eurovision Song Contest (2000)
Melodifestivalen (1989, 2002 to 2012)
MTV Europe Music Awards (2000)
European Handball Championships (2002)
European Basketball Championships (2003)
And have had visitors like: Pope John Paul II, Dalai Lama, Nelson Mandela, Mariah Carey, Spice Girls, Eminem, Anastacia, Cher, Celine Dion, Britney Spears, Rihanna, Beyoncé, Justin Bieber, Depeche Mode, Miley Cyrus, Lady Gaga, Jennifer Lopez, Kylie Minogue, Nicky Minaj...
It's capacity is 16,000 seated spectators for shows and concerts, and 13,850 for ice hockey.