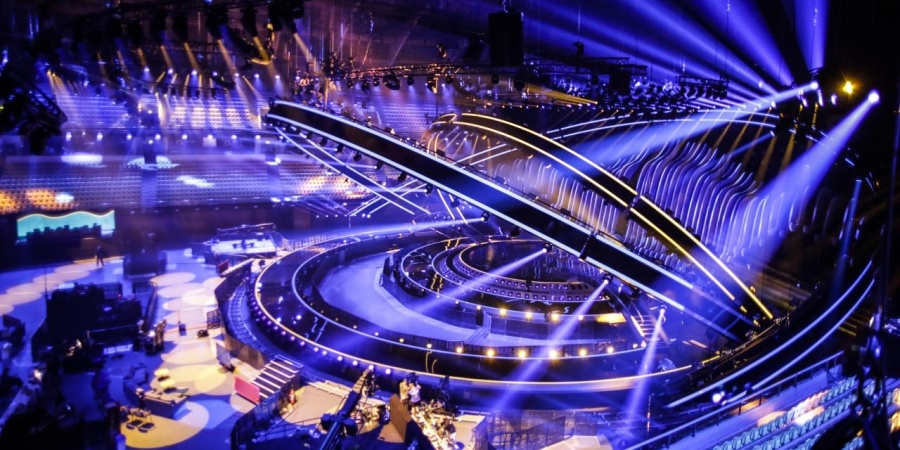 LISBON 2018
The Eurovision 2018 stage is taking shape
The constructions inside the Eurovision Song Contest 2018 arena has started, and the stage is taking shape. Watch the images of the construction here
The stage for the Eurovision Song Contest 2018 in Lisbon is taking shape.
The stage is surrounded by two gigantic spheres. The spheres also contains LED strips. The backwall of the stage consists of 28 pairs of moving ribs between 4,5 meters and 13,5 tall. And a carpet of lights: 351 MagicPanels.
The producer and broadcaster of Eurovision, Portuguese broadcaster RTP, has chosen not to use LED screens like previous years. Instead projectors will be used to create graphics in the background, in order to give each song its individual expression – together with fireworks, pyrotechnics, and (of course) a wind machine!
Gallery: Eurovision 2018 Stage
Gallery: Stage construction
Images: M&M Production / Ola Melzig
Stage design by Florian Wieder – a champion in stage design
Florian Wieder is the Creative Producer and Production Designer, and has the task of designing the stage for this year's Eurovision Song Contest. It is not the first time he goes into stage design. In his portfolio is a wide range of scenes used for TV production: 16 MTV awards, "America's Got Talent", "Britain's Got Talent", Eurovision Song Contest in Kyiv in 2017, Vienna in 2015, Dusseldorf in 2011 and in Baku in 2012, as well as the Austrian versions of "Star Mania", "Dancing With the Stars", "Heroes of Tomorrow" and "The Big Chance". He has also designed scenes to Beyonce, Jennifer Lopez and U2!