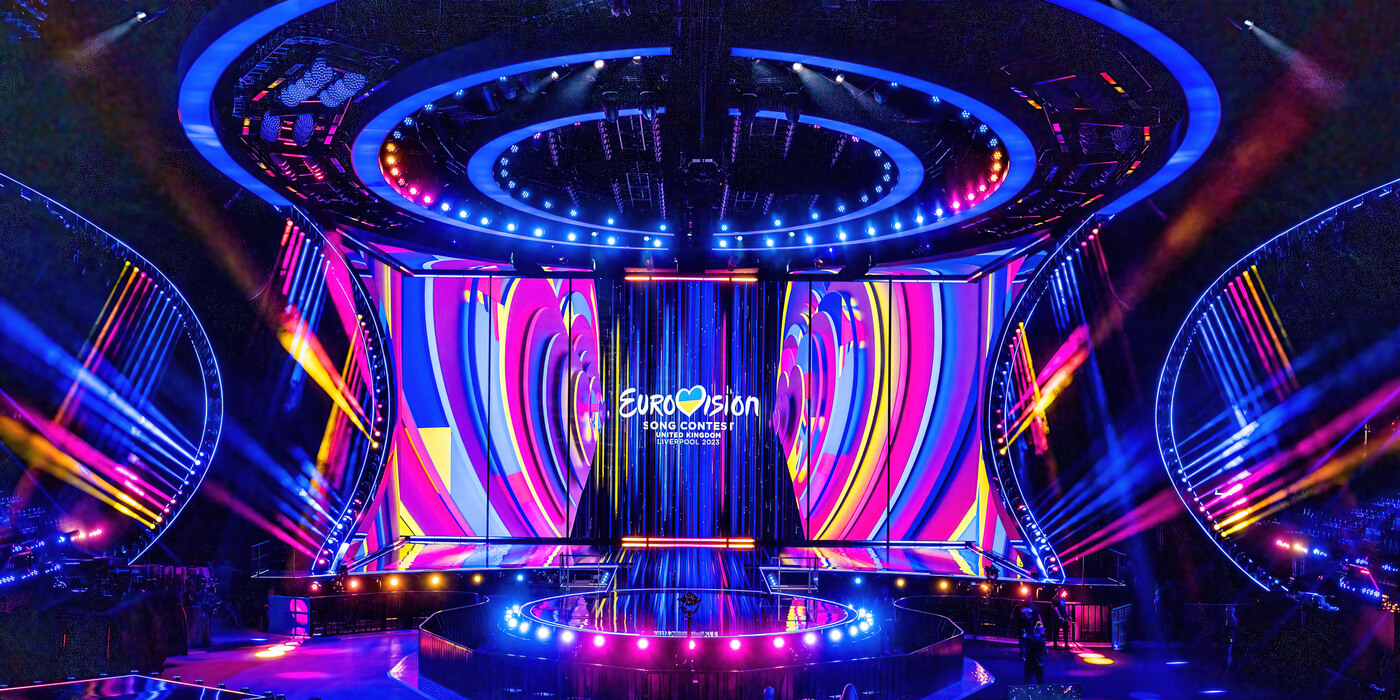 LIVERPOOL 2023
The Eurovision 2023 stage is ready
The European Broadcasting Union and the BBC have just revealed the first pictures of the stage for the Eurovision Song Contest 2023. King Charles and the Queen Consort flicked the switch
The stage for the Eurovision Song Contest 2023 was unveiled today during a royal visit from the British King and Queen in Liverpool.

Their Majesties also greeted Mae Muller (the UK's representative) and the hosts of Eurovision 2023:
Julio Himede designed the stage inspired by the principles of "togetherness, celebration and community." Himede has previously worked on events such as the GRAMMYs and the MTV Europe Music Awards.
A stage of over 450 square meters, plus 220 square meters of moving and turning video screens, 700 video tiles integrated in the floor, and more than 1,500 meters of LED lights. All that will make up the dazzling stage for this year's biggest music event.

Julio Himede made sure that Ukraine was a central part of his stage inspiration as it should be looked at as a wide hug, the world opening its arms to last year's winning country, but always keeping in mind what Eurovision is all about:
– It is our duty as designers to enhance performances through a compelling visual landscape, while capturing the heart and soul of the Eurovision Song Contest, Julio Himede says
Eurovision Song Contest 2023
The 67th Eurovision Song Contest takes place on 9, 11 and 13 May 2023. The contest will be held in Liverpool, United Kingdom, and produced by British broadcaster BBC.