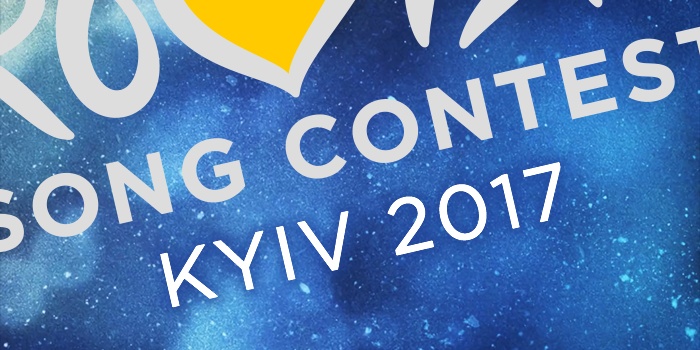 UKRAINE
Ukrainian broadcaster will be fined by EBU
The Ukrainian broadcaster of Eurovision Song Contest 2017 in Kyiv will be fined by EBU for delays in the organization of Eurovision 2017 and lack of cooperation

Reuters reports that the Ukrainian state broadcaster UA:PBC, who organized Eurovision Song Contest 2017, will be fined by the European Broadcasting Union (EBU) for severe delays in the organization of Eurovision 2017 and lack of cooperation with EBU over the participation of the Russian artist Yulia Samoylova:
As a result of this, attention was drawn away from the competition and the brand reputation of the Eurovision Song Contest was endangered (...) Therefore the contest's steering committee (...) has recommended that UA:PBC should receive a substantial fine, in line with the rules of the competitionEuropean Broadcasting Union
The size of the fine has not been disclosed.
Russian artist banned from Ukraine
In order to hold the contest, Ukraine was committed to allow all the artists participating in Eurovision 2017 entrance to the country. But Ukraine violated the rules by not allowing the Russian artist Yulia Samoylova entrance to attend Eurovision 2017 in Kyiv.
The Security Service of Ukraine, SBU, refused Russia's participant Yulia Samoylova to enter the country for Eurovision Song Contest and the next three years. Yulia Samoylova has earlier performed on the peninsula Crimea in 2015 – which is a violation of Ukrainian law. The Ukrainian peninsula Crimea was forcefully and illegally occupied and annexed by Russia in 2014.
EBU later proposed that Yulia could participate in Eurovision 2017 via satellite, but that proposal was rejected by both Ukraine and Russia.
In a letter to the Ukrainian Prime Minister, Volodymyr Groysman, the Director General of the European Broadcasting Union (EBU) Ingrid Deltenre wrote:
– Please be aware that should we not be able to find an agreeable solution to this matter it will without doubt place the future participation of Ukraine in the Eurovision Song Contest under threat.