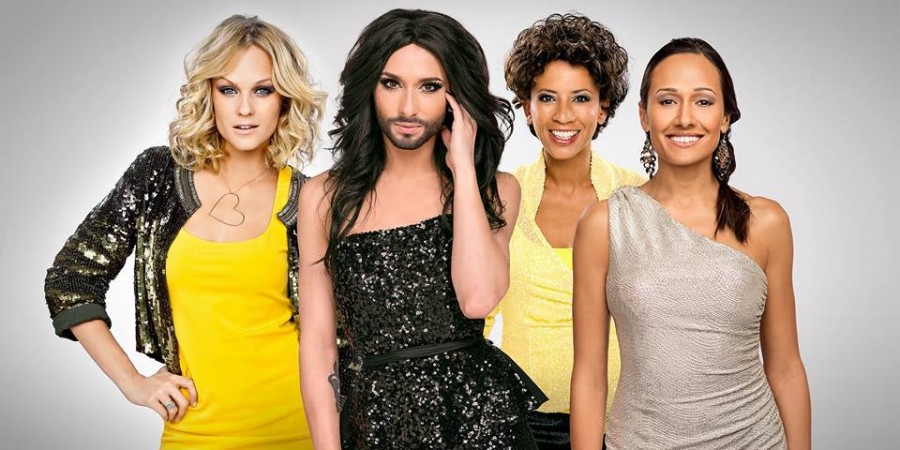 VIENNA 2015
Vienna 2015: Hostesses revealed
Alice Tumler, Mirjam Weichelbraun and Arabella Kiesbauer will welcoming whole Europe next May at the 60th Eurovision Song Contest 2015 in Vienna. The 2014 Austrian Eurovision winner Conchita Wurst will be be the Green Room host
Three plus one beautiful Ladies will be the hostesses for Eurovision Song Contest 2015 in Vienna
Mirjam Weichselbraun
is one of Austria's most popular TV hosts. She has previously been hosting the MTV Europe Music Awards and the MTV Video Music Awards before. She has also hosted the Austrian version of Stricly Come Dancing and festivals like Rock am Ring. She will also host the Austrian national final.
Alice Tumler
speaks five languages and is both an Austrian and French citizen. She hosts TV shows on ORF, but also on ARTE and France Television, where she worked on the show Thalassa. Currently, she hosts a music show in three languages on ARTE: One Shot Not.
Arabella Kiesbauer
has received multiple awards for her fight after being the subject of racist bomb letters in the 90s. She has worked for ORF before and is now a TV host for other channels in Austria.
Conchita Wurst
needs no introduction. She won a convincing victory in Copenhagen 2014 with the song "Rise Like a Phoenix". She will host the Green Room.