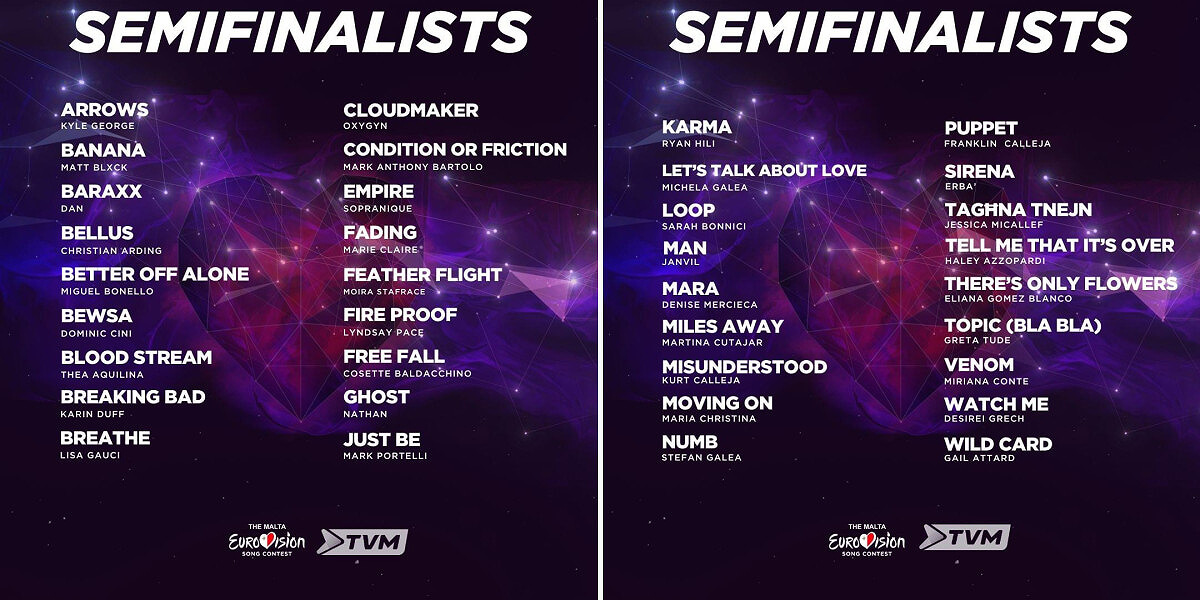 MALTA
36 acts to compete in Malta Eurovision Song Contest 2024
The Maltese broadcaster has unveiled the list of 36 artists that will be competing at MESC hoping to represent Malta in Eurovision 2024. The song titles have also been revealed
Malta will be selecting its Eurovision candidate using the same format as the previous two years, the Malta Eurovision Song Contest (or MESC).
From 27 October onwards, each week the songs will premier on "XOW," a Maltese TV show, nine at a time. This will happen over four weeks. And the jury, which also includes the public, will determine which 12 of the 36 songs will go on to the finals.
The singers will also be on the show during their song's debut week.
It's still unknown when the final show of MESC will happen.
Malta in the Eurovision Song Contest
Malta debuted in Eurovision back in 1971, and has participated in the contest 35 times since then – without any victories.
Their best results are two runners-up finishes in 2002 (Ira Losco - "7th Wonder") and 2005 (Chiara - "Angel"). They came last in 1971, 1972 and 2006 and in their semi-final in 2023.
Since the introduction of the Semi-finals in 2004, Malta has qualified for the Grand Final 10 out of 19 times.