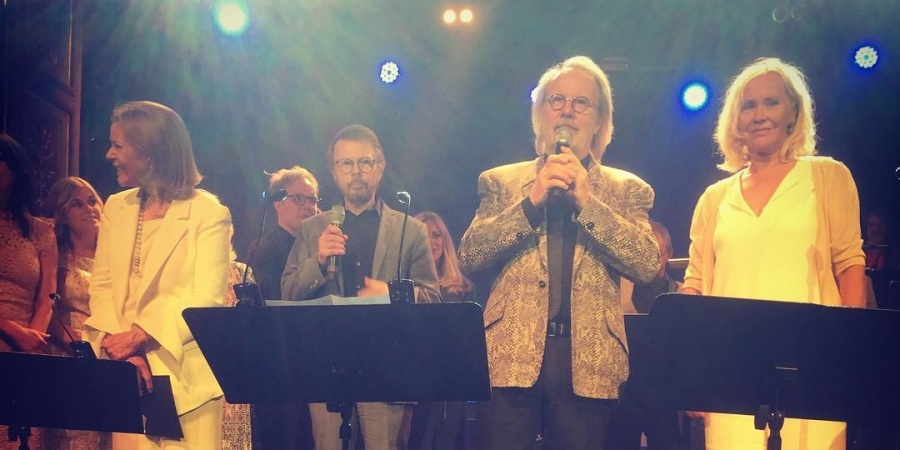 SWEDEN
ABBA reunited
The most succesful winners of Eurovision reunited on stage for the first time in 34 years, celebrating the 50 years anniversary of Björn and Benny's friendship. The anniversary was held at a private party in Stockholm
50 years ago, 5 June 1966, Björn and Benny met for the first time, and on 5 June 2016 they finally reunited on the same stage, singing together, for the first time since 1982 when they decided to end ABBA.
The four ABBA members Agnetha Fältskog, Björn Ulvaeus, Benny Andersson and Anni-Frid Lyngstad celebrated the 50 years' anniversary at a private party held in Berns Salonger in Stockholm.
Emotional night
Anni-Frid describes the celebration of Ulvaeus and Andersson as an emotional night:
– It was absolutely amazing. A lot of emotions. Weve made this journey throughout our history. Benny and Björn in particular. Its been very nostalgic.
Other celebrities on the guest list were Peter Jöback, Lasse Berghagen, Björn Skifs, Pernilla Wahlgren, Lena Philipsson, Kristina Lugn, Jerry Williams, Niklas Strömstedt, Helen Sjöholm, Tommy Körberg, Thomas and Marie Ledin and Lill-Babs.
ABBA won Eurovision Song Contest 1974 representing Sweden with the song "Waterloo", and are the most succesful winners of Eurovision ever. Previously the group have been offered $1 billion to reunite.