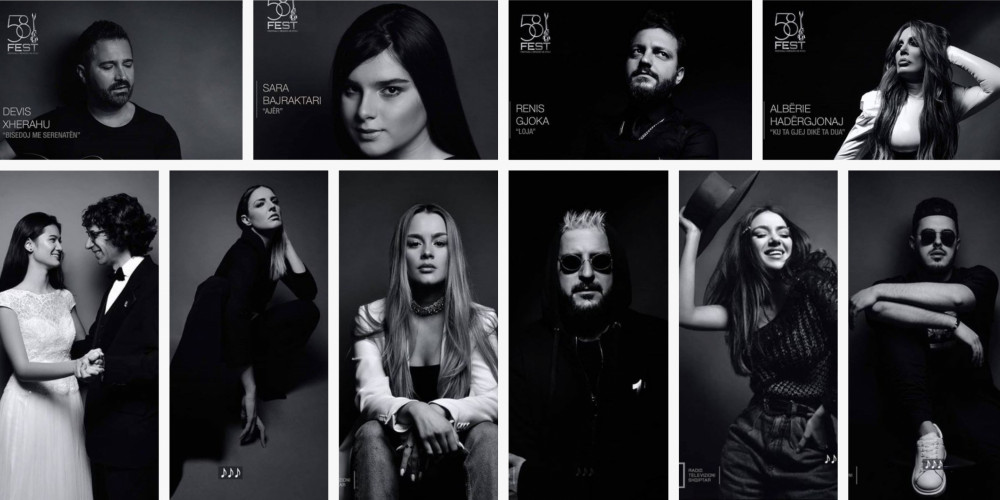 ALBANIA
Albania 2020: Festivali i Këngës Semi-final 1
The first Semi-final of the Albanian selection for Eurovision Song Contest 2020, Festivali i Këngës, took place tonight with 10 songs competing for a spot in Sunday's final
Festivali i Këngës #58 kicked of tonight live from Pallati i Kongreseve in Tirana, Albania. In tonight's Semi-final the first 10 songs competed, including the huge favourite, Elvana Gjata with Me tana. The best songs were selected by a jury panel made up by Dimitris Kontopolous, Christer Björkman and Felix Bergsson.
The results of the two semi-finals will be announced after tomorrow's Semi-final 2.
Semi-final 1 — Line up
Bojken Lako – "Malaseen"
Kanita Suma – "Ankth"
Devis Xherahu – "Bisedoj Me Serenatën"
Aldo Bardhi – "Melodi"
Kamela Islamaj – "Më Ngjyros"
Genc & Nadia Tukici – "Ju Flet Tirana"
Sara Bajraktari – "Ajër"
Elvana Gjata – "Me Tana"
Renis Gjoka – "Loja"
Albërie Hadërgjonaj – "Ku Ta Gjej Dikë Ta Dua"
The show was opened by Jonida Maliqi singing her Eurovision 2019 song Ktheju Tokës. Mahmood from Italy 2019 closed the evening with a new song, "Barrio", and of course with his runner-up song from Tel Aviv: Soldi.
Festivali i Këngës 58
This year's Festivali i Këngës will again be held in December live from the congress hall "Pallati i Kongreseve" in central Tirana, with three nights:
19 December 2019: Semi-final 1
20 December 2019: Semi-final 2
22 December 2019: Final
10 songs are performed in each of the two Semi-finals. After the second Semi-final we will know which songs the Jury has chosen to qualify for the Albanian final.
All three shows are hosted by Alketa Vejsiu.
Festivali i Këngës is organized by the Albanian national broadcaster Radio Televizioni Shqiptar (RTSH). Since its start in 1966, all artists have been asked to perform live, with a jury selecting the winner. Since 2003 the winner of the festival is Albania's representative to Eurovision Song Contest.
When Albania in 2004 finally applied EBU to participate in Eurovision Song Contest, they agree to let the winner of the country's most popular festival represent Albania.
Since debuting in 2004, Albania has been participating in Eurovision Song Contest every year. Best result is a 5th place in 2012, where Rona Nishliu sang "Suus".
Out of the 16 times Albania has participated, they have qualified for the Grand final 9 times.