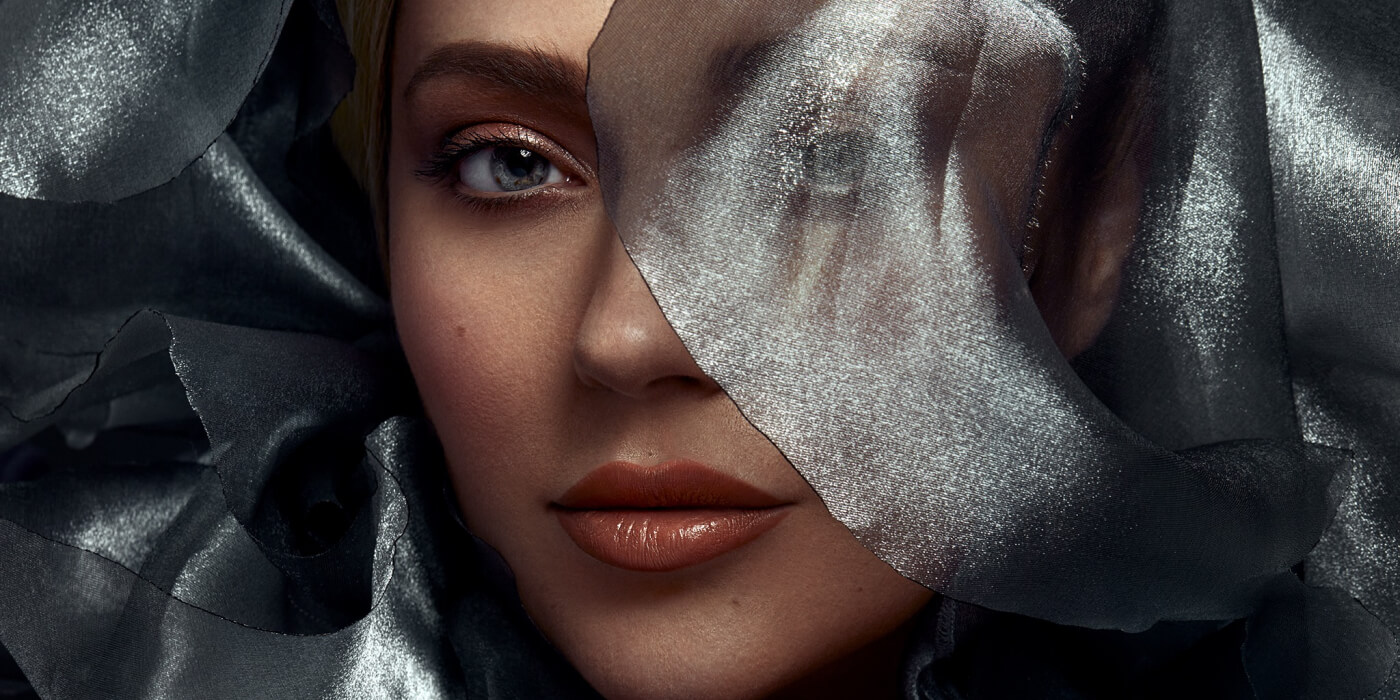 ALBANIA
Albania's Ronela Hajati: "I am going to dance a lot"
INTERVIEW Ronela Hajati will be in charge of opening Eurovision 2022 with her song "Sekret". We spoke with the Albanian singer about this big responsibility and cleared up the reasons behind a revamp
Last weekend, Madrid welcomed several Eurovision participants to join the PrePartyES 2022 and Ronela Hajati from Albania was one of the invited artists. When her time to pose for pictures came she was nowhere to be found:
– I was late, she vents before even starting the interview.
Well, a diva is always late so that would be alright you'd think but Ronela explains her flight had a five hour connection hence the delay.
Ronela was one of the first artists chosen for Eurovision, or actually third as she points out. And now she's opening the Eurovision Song Contest with her song "Sekret":
– Yes! I am opening the whole show, man!
Are you scared?
– A bit but it's an honour and I really want to do it, she clarifies.
"Sekret" is an ethnic Pop song that will obviously set the tone for the show. What can we expect?
– I am going to dance a lot. We're doing a lot of rehearsals because the song is really difficult to sing even if you don't dance so if you do... Trust me, it's not easy.
I guess you'll be coming for Beyoncé's throne then.
– It's not that style but who runs the world?
Ronela, I say.
A rollercoaster of emotions
Despite the Eurovision madness and hysteria, Ronela recently let her fans concerned when she appeared crying in her social media. What happened?
– Well, I am human too and I am having a lot of pressure this month. It's not only Eurovision but also other projects, my own life... Everything. Everything is happening at the same time and sometimes you're just tired. It's normal.
Have the fans been treating you well?
– Oh my god, yes! They're so good to me even though there can be a lot of negativity. I guess that's when we, the artists, have to show them what's the most important thing and that's love, positive vibes. We have to be there for each other.
Albania was one of the first countries to decide their Eurovision 2022 participant and they usually always are. With that, the country has gotten the fans used to revamped versions. Why did she feel the need of revamping "Sekret"?
– First of all, it had to be three minutes long. Secondly, it sounded too warrior alike and if I am loving someone in the song why all that anger? Finally, I had to make it more Pop.
I thought about this song more than any fan could haveRonela on revamping "Sekret"
You had to?
– Yeah, I wanted people to dance more, to shake it!
It wasn't an obligation?
– Not at all. I wanted to make it more radio-friendly and I am the one who decides about my songs.
– I thought about this song more than any fan could have and that's why I thought the new version is better... And it is. I can't stand the old one!
A different staging for Eurovision
Ronela revamped the song and surely will change the performance as, unlike Festivali i Këngës, there can only be 6 people on stage. What will change?
– It will be something totally different and the concept is different too. You only need one person to make a terramoto (earthquake in English).
So will Ronela be by herself in Turin?
– No. I will have four other male dancers from Italy.
Expect the floor to shake because she'll bring that energy during the first semi-final of Eurovision 2022 on 10 May when she opens the show with "Sekret".
Ronela Hajati
Ronela Hajati is an Albanian singer, songwriter and dancer. She studied both ballet and piano during elementary school and went on to perform in various singing and dancing competitions as a child.
It was back in 2013 that Ronela rose to fame with her smash hit "Mala Gata". Since then, Hajati has released over 20 singles having the big majority cracked within the top 20 of Albania's singles chart.
Ronela is scheduled to release her first studio album in 2022 that will include some of her most recent songs, also her biggest hits in the country.
Albania in Eurovision Song Contest
Since debuting in 2004, Albania has been participating in Eurovision Song Contest every year. Best result is a 5th place in 2012, where Rona Nishliu sang "Suus".
Out of the 17 times Albania has participated, they have qualified for the Grand final 10 times.