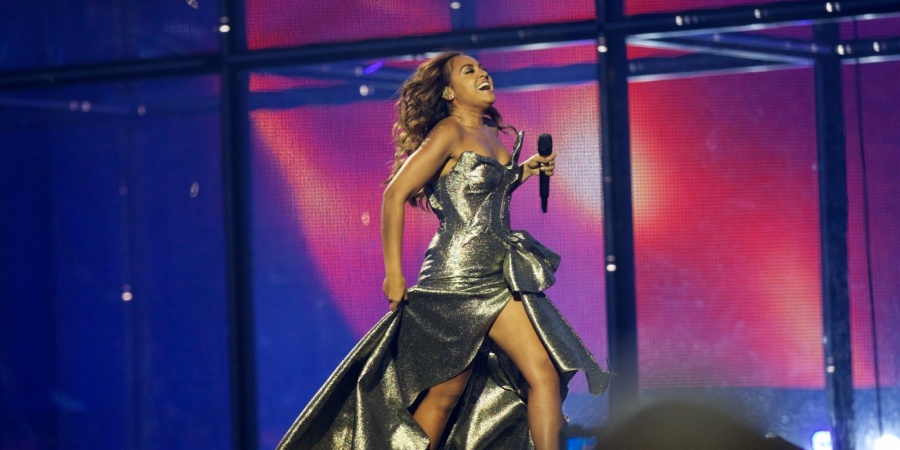 AUSTRALIA
Australia: Jessica Mauboy to Eurovision 2018
Following Guy, Dami and Isaiah: Jessica Mauboy will represent Australia at Eurovision Song Contest 2018
Australian broadcaster SBS has announced that their 4th representative at Eurovision Song Contest will be Jessica Mauboy.

Jessica Mauboy has been on the Eurovision stage before, when she was invited to perform as an interval act at Eurovision Song Contest 2014 in Copenhagen, Denmark, being the first non-European solo artist to do so.
Jessica Mauboy says:
– Eurovision is a wonderfully joyous and unique event. It brings together over 40 diverse countries and cultures under one roof to unite us all in music. It shows how much the power of song can transcend differences. I will sing my heart out for Australia, I'm so proud to be officially representing my country and a little bit nervous - mainly about the stress of the dress!

Jessica
Jessica Hilda Mauboy, or just "Jess" is an Australian R&B and pop singer, songwriter, and actress. She is from Darwin, Northern Territory, and her musical career began in 2006 when she came 2nd in Australian Idol and subsequently signed a recording contract with Sony Music Australia. In 2009 Mauboy released her debut album, "Been Waiting", which became the second highest-selling Australian album of 2009.
In Jessica's career she has sold more than 3.4 million units globally and has 158 million streamings.
Australian Head of Delegation Paul Clarke says:
– Jessica Mauboy's performance at ESC Copenhagen 2014 opened the door for Australia to compete at Eurovision – before the great moments of Guy, Dami and Isaiah there was Jess, who touched the hearts of the Eurovision directors and proved just how talented our vocalists are. Since then we have always wanted to give Jessica a shot at the competition, and this year the stars aligned. We can't wait to develop a great song and stage production with Jessica and her team, and recreate her Eurovision- style as a galactic soul diva.
At Eurovision Song Contest 2015 Australia was represented by Guy Sebastian and finished 5th in the Grand Final with the song "Tonight Again". Australia was granted a wildcard, with the right to vote in both semi-finals, and with a secured place in the Grand Final.
At Eurovision Song Contest 2016 Dami Im represented Australia and finished 2nd with the song "Sound of Silence". Best result so far.
In 2017 Isaiah Firebrace's "Don't Come Easy" amused the juries in Europe, but only the televoters in Denmark.