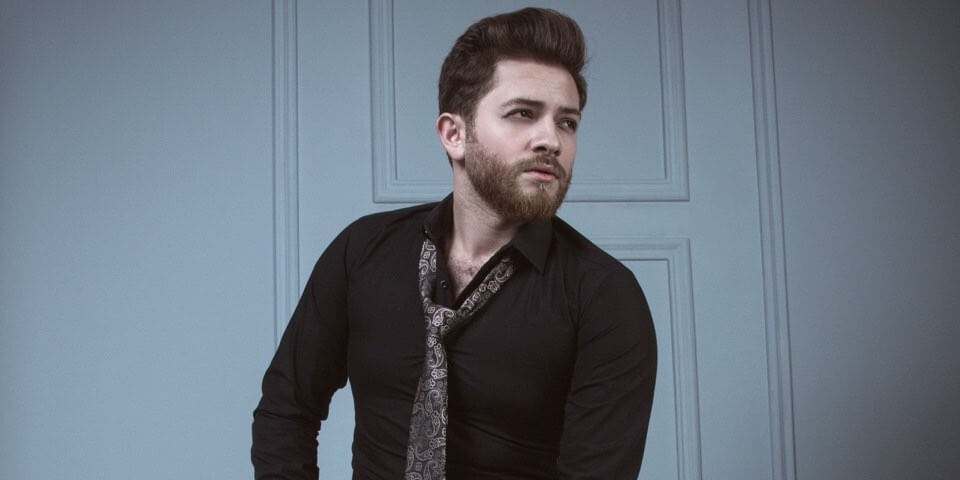 AZERBAIJAN
Azerbaijan: Nadir Rüstəmli to Eurovision 2022
Nadir Rüstəmli will represent Azerbaijan at Eurovision Song Contest 2022. His song will be released in the second week of March
Azerbaijan has picked their 14th Eurovision artist. The Azeri broadcaster İctimai Television (İTV) has selected Nadir Rüstəmli to represent the land of fire, Azerbaijan, at Eurovision Song Contest 2022 in Turin.
Nadir Rüstəmli has been selected by the broadcaster after his victory of The Voice of Azerbaijan. The song that Nadir Rüstəmli will sing at Eurovision 2022 has not been released yet, but is expected in the second week of March.
Nadir was revealed as Eurovision representative this morning in a quite unusual way during a live broadcast. He was asked a question in a Who wants to be a millionaire style:
"Bu il Azərbaycanı Avroviziya mahnı müsabiqəsində kim təmsil edəcək?"
("Who will represent Azerbaijan in Eurovision Song Contest this year?")
And the last option was himself...
The head of the Azerbaijani delegation, the composer Isa Malikov says that more than 300 songs were submitted:
– As always, we try to look for beautiful and professional songs regardless of genre. By being loyal to ourselves, in the choice of songs, we will first of all focus on how much it will be compatible with the voice and performance of its artist. The selection process will end in the second week of March where the song will be announced.
The 300 songs will be shortlisted to six, and a jury will determine which song Nadir will perform at Eurovision Song Contest 2022.
Nadir Rüstəmli
Nadir Rüstəmli was born in Salyan, Azerbaijan in 1999 and has been engaged in music from childhood.
In 2017 he participated in the National Song Festival in Azerbaijan, where he finished 2nd, and in 2019 he won the competition.
He represented Azerbaijan in the international student song competition "Youthvision" in 2019, where he finished second among 21 competing countries.
He graduated from the Azerbaijan University of Tourism and Management in 2021, and soon after he won the most recent edition of The Voice of Azerbaijan, where he was in the team of Eldar Gasimov (Azerbaijan 2011).
In the final of The Voice of Azerbaijan, Nadir performed the winning song from Eurovision 2011 "Running Scared" together with Eldar:
Azerbaijan in Eurovision Song Contest
Azerbaijan has participated 13 times in Eurovision Song Contest since its debut in 2008. They have had great succes in Eurovision, with five Top-5 results out of 12! They won the competition in 2011 (Ell/Nikki - "Running Scared").
Worst result was in 2018, where Azerbaijan didn't manage to qualify for the Grand Final for the first time. They qualified for the Grand Final 12 out of 13 times.