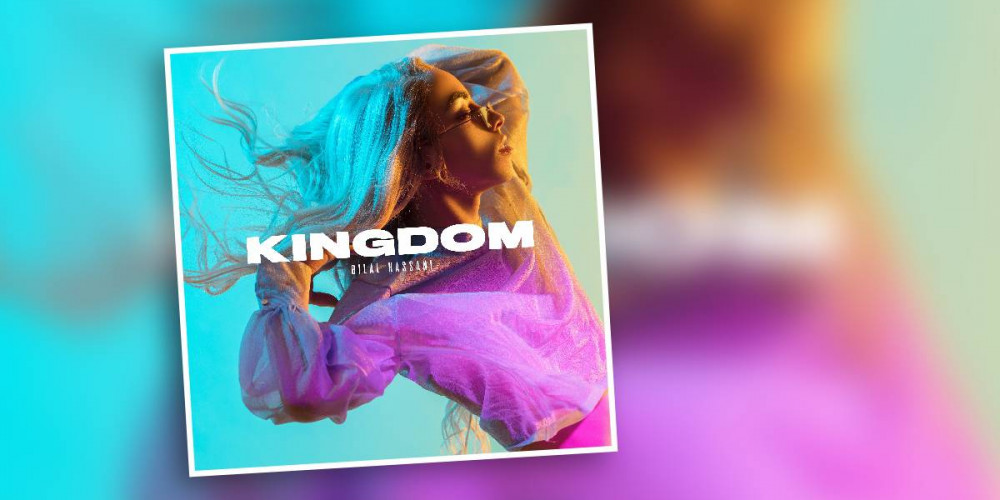 BILAL HASSANI
Bilal Hassani releases his first studio album
Bilal Hassani - France's 2019 representative - has dropped his first ever studio album last friday. "Kingdom" is the title of the LP that features 15 tracks filled with Pop beats and a mix of English and French.
The Eurovision Song Contest 2019 is not too far away. The acts are readying things up for Tel Aviv but some are also looking up for their solo careers. It's the case of France's representative Bilal Hassani.

The 19-year-old singer has dropped this last friday (April, 26th) his first ever studio release. "Kingdom" has been made available in all streaming platforms and is an album that shares little in common with his Eurovision track "Roi" that appears as third in the album's tracklist.
In the record Hassani presents rather upbeat songs filled with genres such as New Pop, Dance Pop and even Electropop popularized by international singers such as Justin Bieber or Selena Gomez. "Welcome To The Kingdom" is the album's opener and serves as an introduction to what's yet to come. Similarly to his Eurovision entry, though, the French singer presents various mixes between English and French during the majority of the songs. Tracks such as the fun "Jaloux", "Qui Cala?" or "Fais beleck" are sang solely in French, nonetheless no song is perfomed only in English.
Bilal made sure to reserve some space to slower tracks. "The Flow" is one of them along with "Famous" or "Over You" that still can't be considered ballads, rather midtempo tracks. It's an overall fun album that even includes a potential RuPaul's Drag Race anthem titled "Basic" and so many catchy choruses that one will find himself singing along to by the second time it kicks in.
"Kingdom" is made of 15 tracks and lasts for less than an hour. The record is available in all streaming services such as Spotify or Apple Music and also in digital stores such as iTunes.
France is a grand old country in Eurovision. They have participated 61 times since the start of Eurovision in 1956.
The best results are five victories in 1977, 1969, 1962, 1960, 1958. The latest victory was in 1977 - 40 years ago! The worst result was in 2014, where France ended last in the Grand Final, and in the last 15 years, they only managed twice to be in top-10.
France is a member of "Big 5", so they don't have to go through the semi-final-qualifications, but are automatically qualified for the Grand Finals.