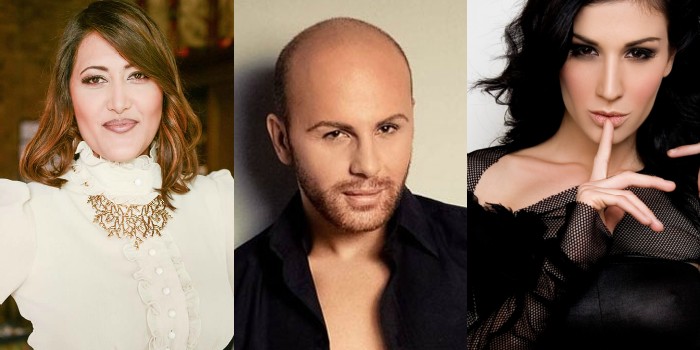 BOSNIA & HERZEGOVINA
Bosnia & Herzegovina: Deen, Dalal & Ana to Stockholm
Dalal, Deen and Ana have been internally selected to represent Bosnia & Herzegovina at Eurovision Song Contest 2016 in Stockholm. The song will be revealed in February
Yesterday Bosnia & Herzegovina announced their return to Eurovision Song Contest, and today they announced their representatives in Stockholm: Dalal Midhat Talakić, Fuad Backović-Deen and Ana Rucner. The announcement was made at a press conference held at the broadcaster BHRT in Sarajevo.
Deen represented Bosnia & Herzegovina in Eurovision 2004 with the song "In the disco" (finished 9th). Dalal is a singer from Sarajevo, member of the Bosnian duo "Erato", and Ana is a Croatian cellist based in Zagreb.
The song for Stockholm has not been written yet. It will be revealed in a TV show in February 2016.
Since their debut in 1993, they have participated 18 times, but never won the contest. Best result was in 2006 when they finished 3rd (Hari Mata Hari - "Lejla").
Since the introduction of semi-finals in 2004, they managed to qualify for the Grand Final every year they participated.