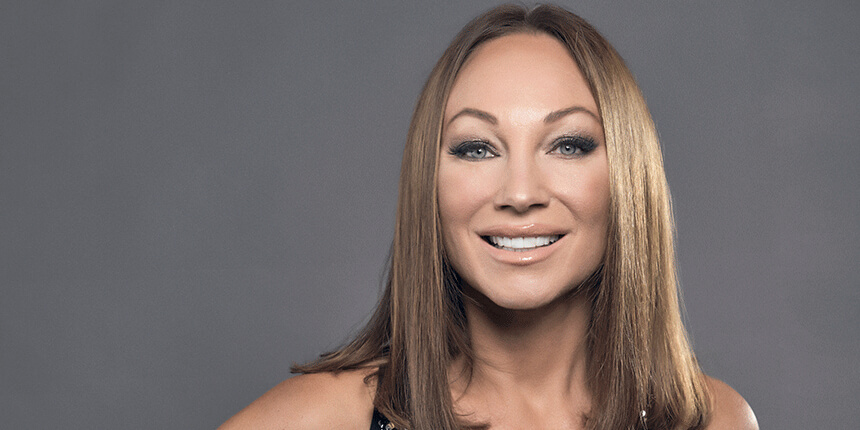 SWEDEN
Charlotte Perrelli: People would be bored​ if I only sang upbeat schlager
INTERVIEW She won Melodifestivalen twice and won Eurovision once. Now Charlotte Perrelli is back, and wants to represent Sweden in Rotterdam 2021: "That would be a dream come true"
It's the final week of the Sweden's Melodifestivalen 2021. After a total of five shows, 28 artists have been dwindled down to 12 and are ready for Saturday's final to represent Sweden at Eurovision Song Contest 2021 in Rotterdam.
Charlotte Perrelli is not a new name to both Eurovision and Melodifestivalen worlds. She won Melodifestivalen twice, in 1999 (Take Me To Your Heaven) and 2008 (Hero) but also participated another two times as an artist in 2012 and 2017, besides singing in several interval slots. Now she returns to Melodifestivalen with a Pop-Schlager song "Still Young" but what made her return to the Swedish national selection?
– It's so fun, really fun and nice to be in the competition. I didn't have any thoughts to go back at Melodifestivalen but when I got this song, "Still Young", I felt immediately that I need to do. I had the same feeling that I had in 2008 with "Hero".
Besides Melodifestivalen and Eurovision, Charlotte Perrelli has quite an extensive music career to date that of having released 10 albums and several singles.
Melodifestivalen and Eurovision
Going back to 1999, Charlotte describes her thoughts of her whirlwind adventure that ended up winning the Melodifestivalen and Eurovision.
– I was young and was singing in dansband in Sweden. Nobody thought that I would win Melodifestivalen.
However when winning Melodifestivalen in 1999, the song was in Swedish by the name "Tusen och en natt" which later was translated to "Take Me To Your Heaven" and won the Eurovision Song Contest held in Jerusalem, Israel.
– I have a lot of memories from that year. We had a lot of different alternative lyrics but was really happy with the outcome. Eurovision itself was a different time and different content.
I didn't participate for winning last timeCharlotte Perrelli
Moving into Melodifestivalen history, besides being a singer, Charlotte made a return to the Melodifestivalen stage in 2003 as a host for the first heat and yet again in 2004 as a host for all six shows.
– Melodifestivalen is one of the biggest TV shows in Sweden and I really like to host as well. It was six fun weeks.
But the question is, which is most memorable and preferred, being a host or a singer?
– Definitely a singer!
She made a return to the national selection as a singer in 2008 with the song "Hero" winning again Melodifestivalen and representing Sweden at Eurovision in Belgrade, Serbia. Charlotte shares some memories from 2008:
– I came back into the competition as a singer because of the song. I loved it from the first time I listened to it. I felt that I couldn't sit at home and watch someone else do the song. I had some turbulent times in my personal life during that period. Now I can see a small girl that didn't felt good but I enjoyed being back in Eurovision and realised that I missed it!
Before "Still Young", we've seen Charlotte return to Melodifestivalen twice, with "The Girl" in 2012 and "Mitt Liv" in 2017 however with results which were not expected.
– For the song "The Girl", as I said many times before, we can't come back with the "same song" every time. It was a hard heat and we had some technical problems as well and yeah: Timing wasn't great. Meanwhile "Mitt Liv" was a special song for me that meant a great deal. As an artist you need to do different expressions. If I would do upbeat schlager songs every time I think that many people would be bored as well. I didn't participate for winning last time.
Still Young
Charlotte Perrelli went back to her roots and brought Schlager back to Melodifestivalen 2021 with "Still Young" and made it directly to the final during the third heat of the selection.
Why Still Young?
– We're still young my friend! Same this time: I love this song as I did with Hero and the others. If we turn back time 30 years, we thought that parents my age were old. But age is just a number and we cannot allow us to feel old. Its all about feeling healthy, strong and to taking care of yourself. Its all about giving more in this fantastic world. It's a pop-schlager song with an uplifting message especially in this tough time.
We worked so hard on this and we love itCharlotte Perrelli
Going back into the competition especially after winning Melodifestivalen and Eurovision is always a risk so an artist always has hopes to directly qualify from their heat. What expectations did Charlotte have?
– I was hoping to qualify direct to the final. I think that the song and all the ones working with this project deserved that. But I was nervous, really nervous!
Will any changes be done to the performance ahead of the Final on Saturday?
– No, we worked so hard on this and we love it but I'm playing a lot of Paddle to stay in shape! Love it!
This year's Melodifestivalen had several changes due to the current world pandemic. The usual six city tour has been scrapped and all shows won't have an audience. How does Charlotte feel about this?
– Very strange and of course I'm missing 35,000 people dressed with pink boas, party hats and balloons. But if you compare this to don't do it at all: The choice is simple!
Charlotte has one wish for Melodifestivalen 2021, and that is to represent Sweden for the third time at Eurovision Song Contest.
– That would be a dream come true. I would love to represent Sweden if they choose me. That would be an honour.
Besides having the honour of trying to represent Sweden, during the Melodifestivalen 2020 selection, Charlotte had been chosen to be induced into the Hall of Fame.
– That was such an honour! I was really happy and proud.
The year that changed everything
Året Som Förändrade Allt, or translated to English The year that changed everything is a documentary that Charlotte released in the previous months during these hard hitting times.
– I did a documentary last year, that was about me growing up and all my work till today. We started filming this one last Christmas with all expectations what I wanted to do this year. Of course things changed because of COVID but then the documentary will show the journey of "Still Young".
Whilst closing the interview Charlotte wants to share a message for the readers of Eurovisionworld:
– Thank you for all your support and kind words. Really hope to see you soon!
Meanwhile we would like to wish all the Melodifestivalen 2021 contestants the best of luck. You can listen to all the songs on our National Selection page for Melodifestivalen 2021.